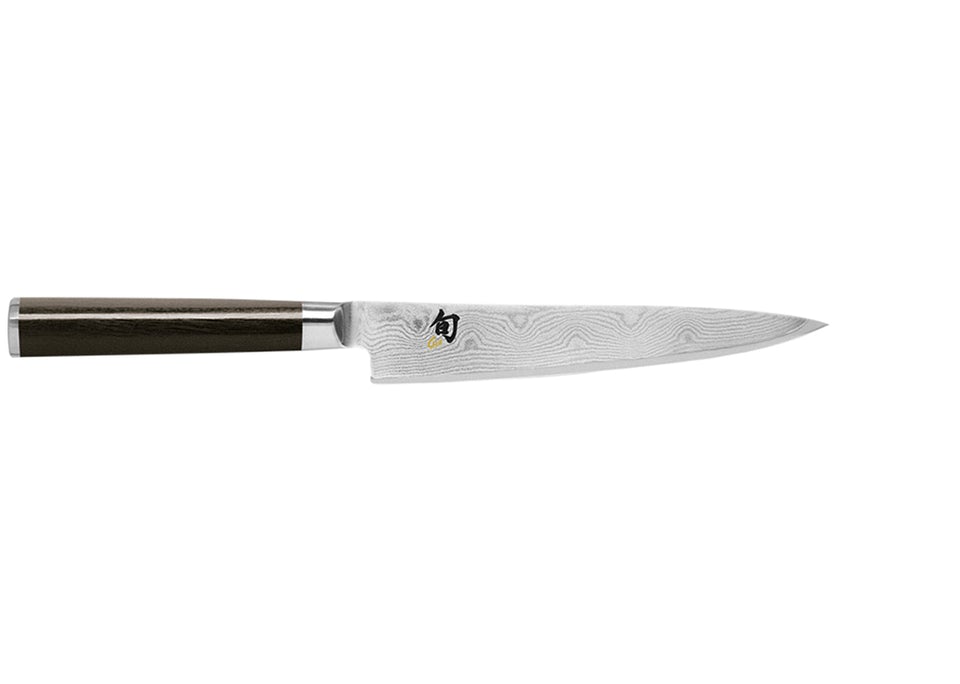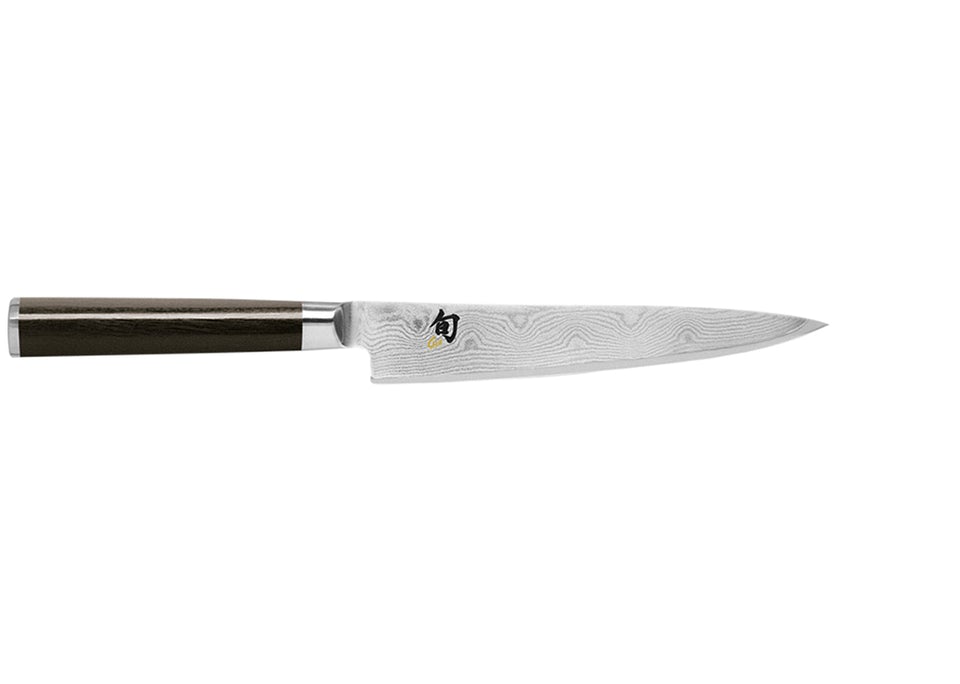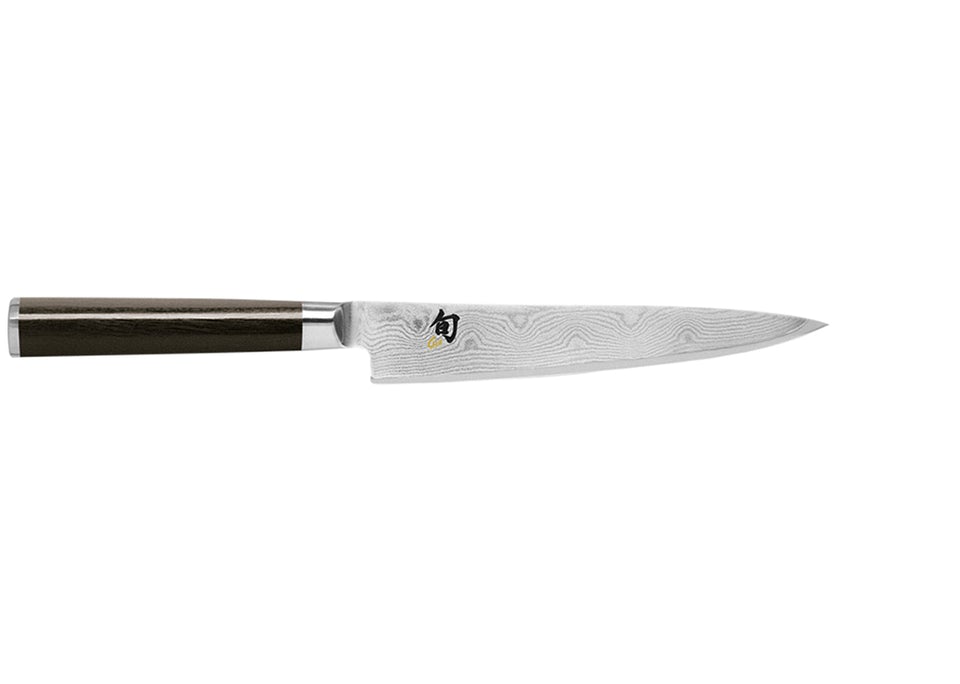 Shun Classic Utility Knife
The Shun Classic Utility Knife is an extremely handy all purpose knife suited to general food preparation of smaller food items.

In size, the Shun Classic Utility Knife is between a chefs knife and a paring knife, but its blade is narrower and straighter. It is perfect for a multitude of small tasks where more precise cuts are needed, such as trimming broccoli, green beans, or other smaller vegetables. Some cooks like to use it in their hand, too—almost like a large paring knife. Others like its smaller size as an alternative to the chef's knife. Its very slightly curved belly enables it to do moderate rocking cuts. It's nimble enough to peel an onion in hand, then slice it up in short order.

All Shun Classic knife purchases come in a beautifully presented gift box.