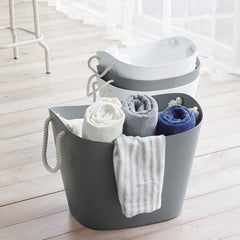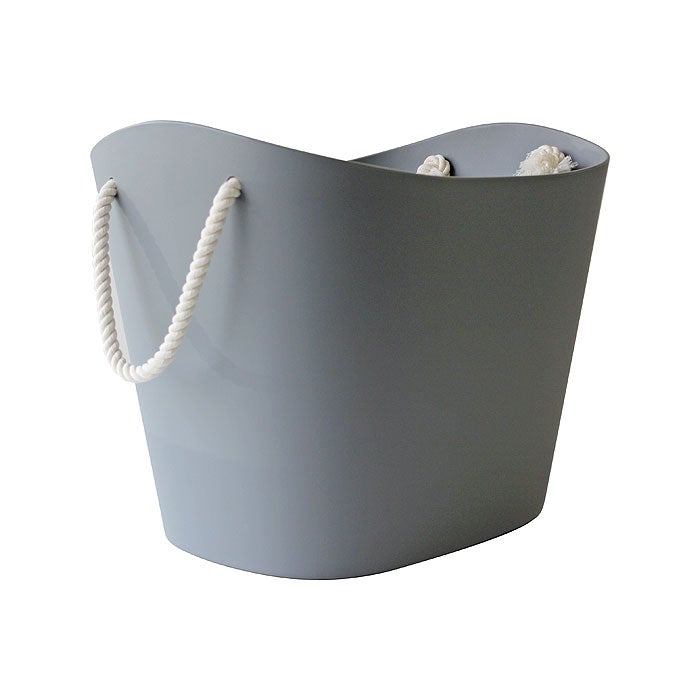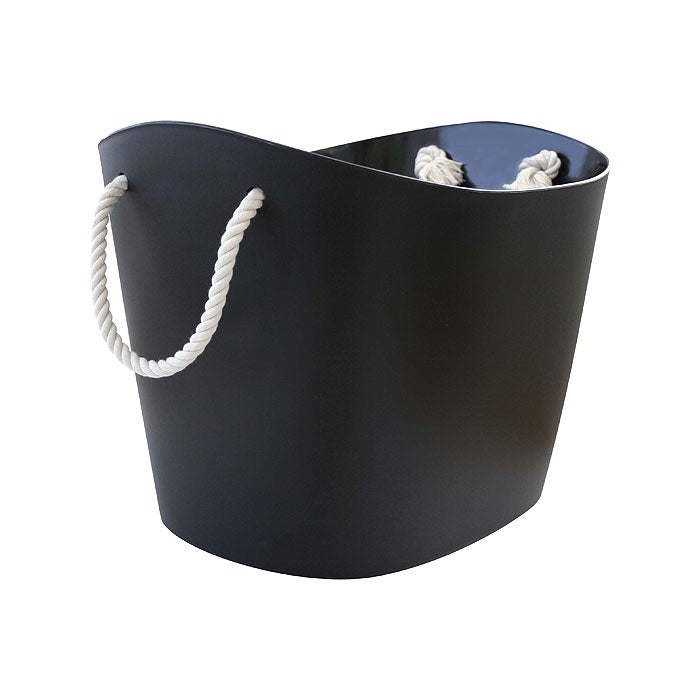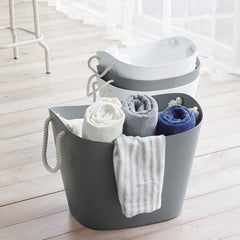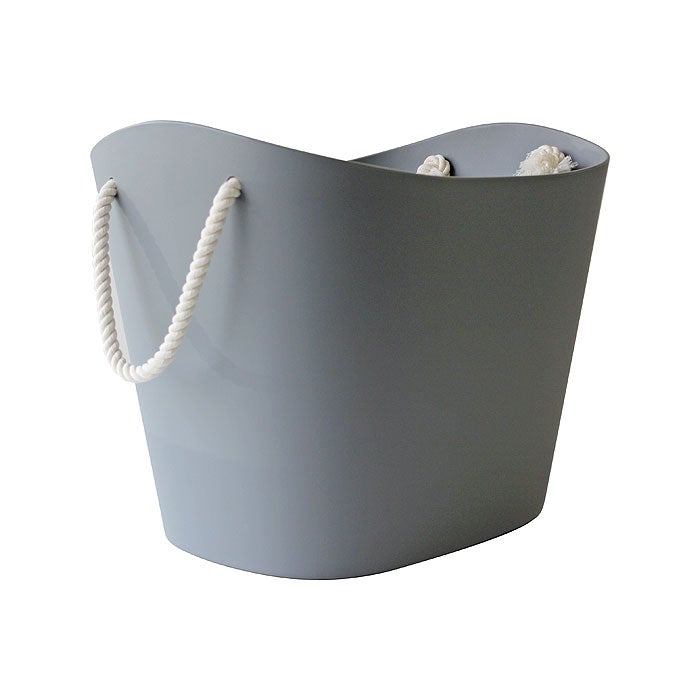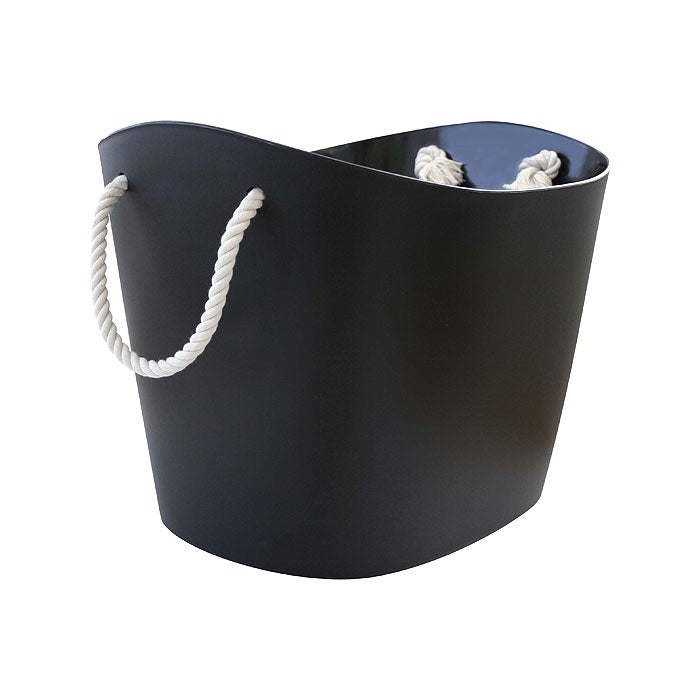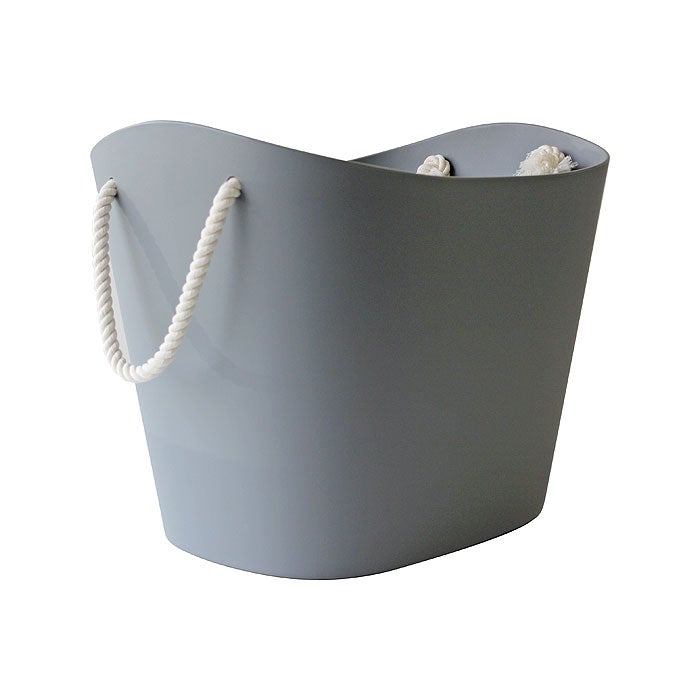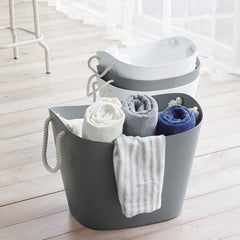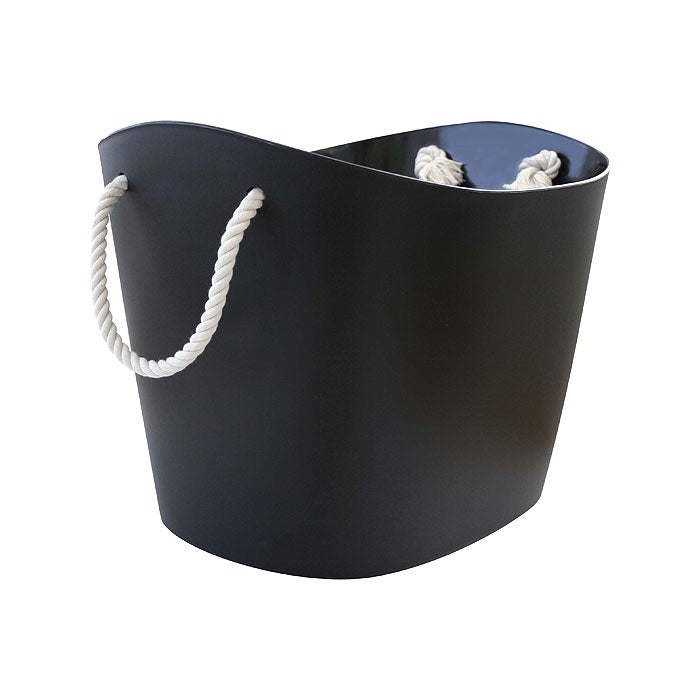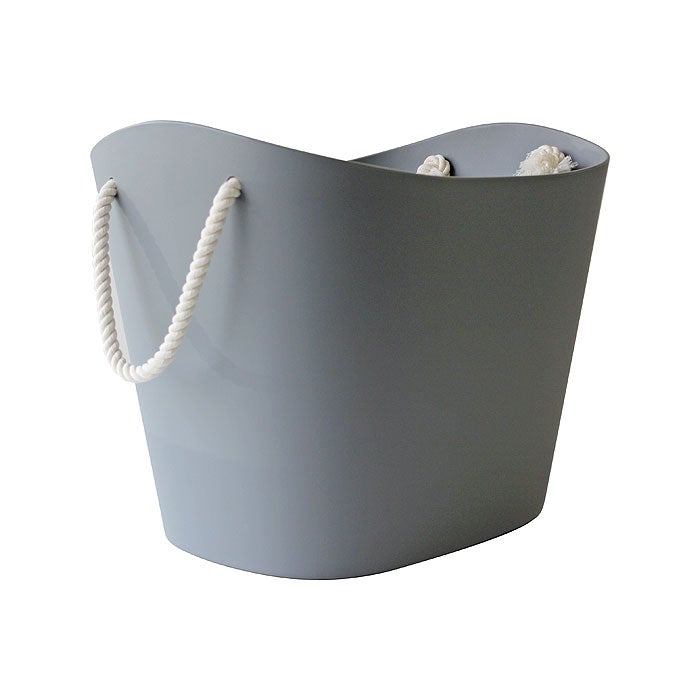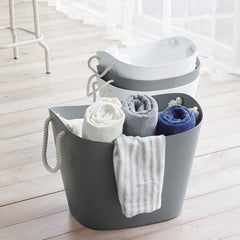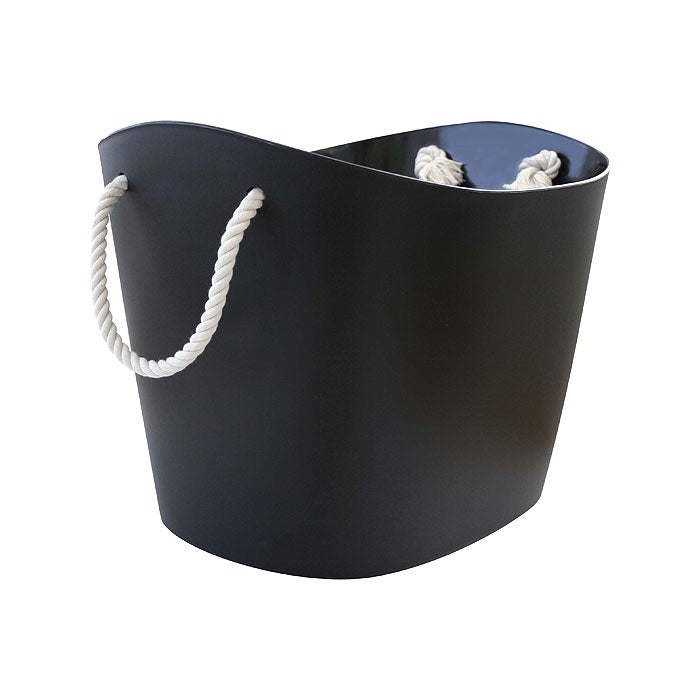 Storage Basket
Hachiman is a family owned Japanese company founded on the philosophy of providing products with a refined design with the aim of enriching people's lives. They create simple but functional, minimalist, non-wasteful and outstandingly beautiful products.

This multi-purpose storage basket produced from high quality Japanese plastic polymers. Build to last, it has thick sides and base for strength yet it is also flexible, and soft, allowing for easy carrying and stacking. Easy wipe clean surface too and the rope handles are as tough as you need for the heaviest of loads.
Can be used to hold laundry, food, toys, and so much more!  
And when you're not using them, just stack them together!