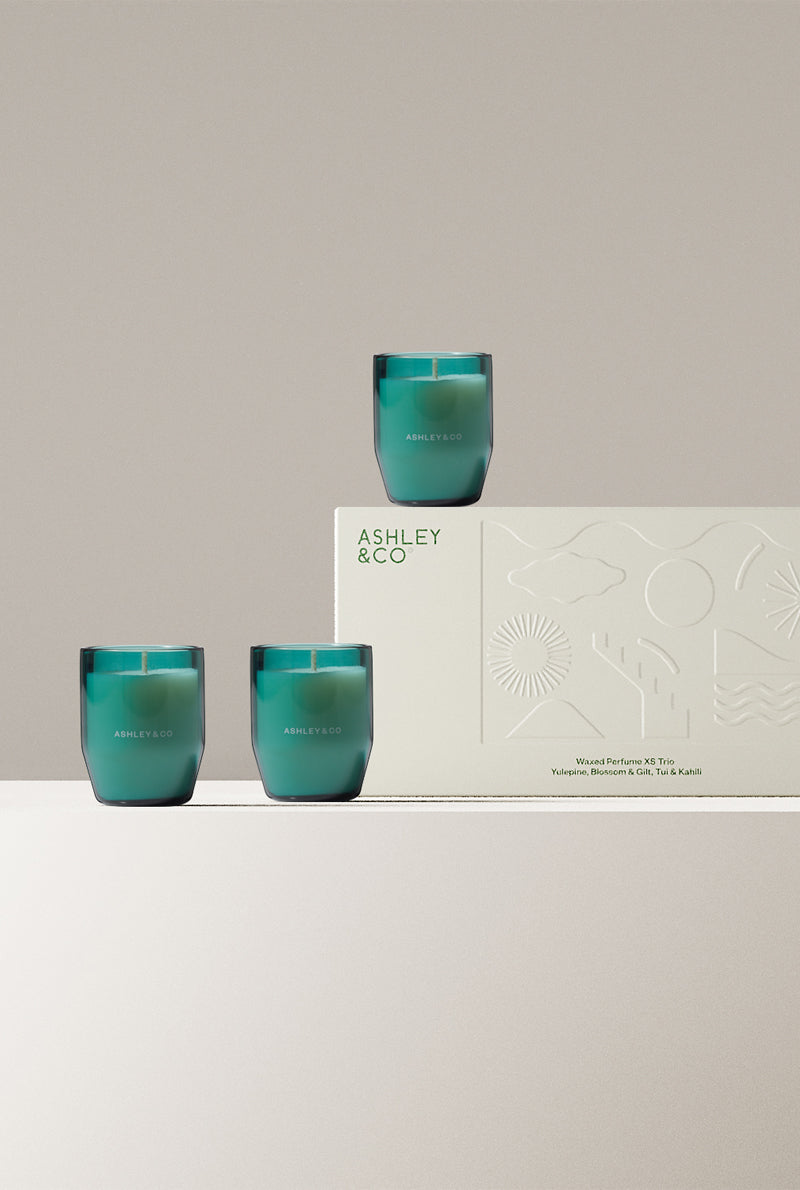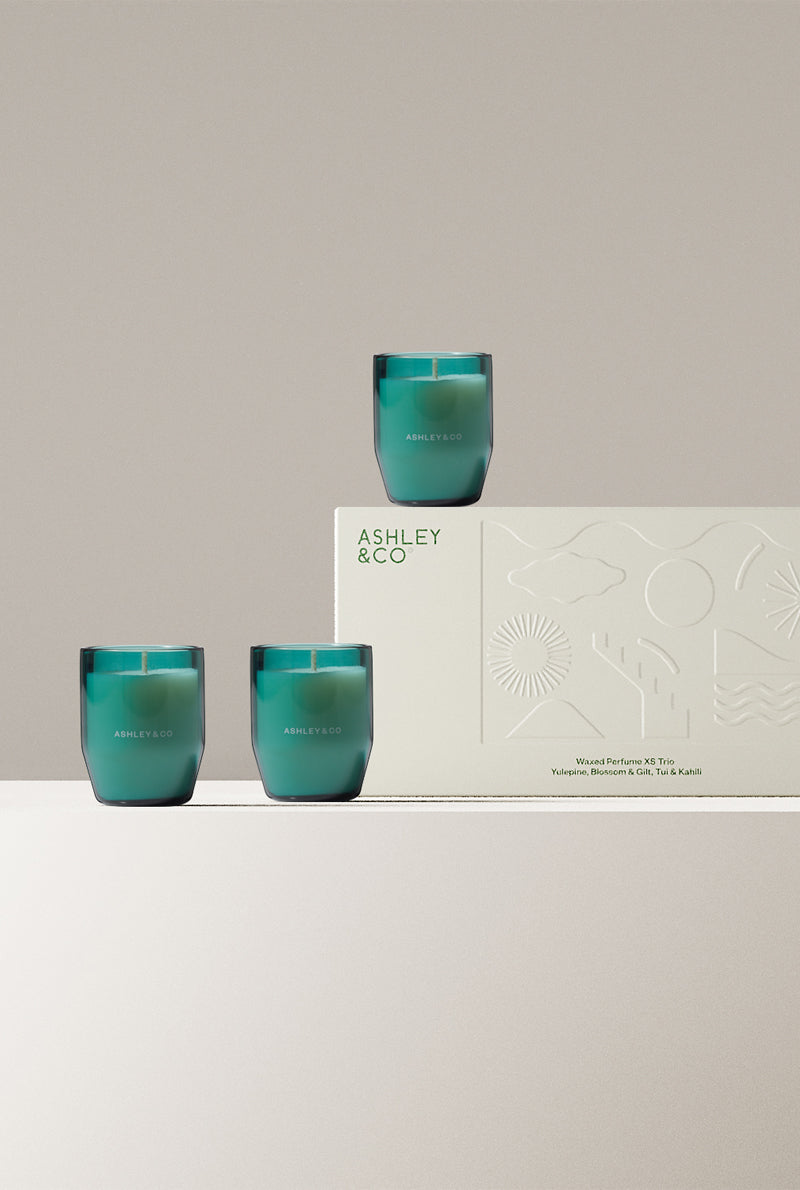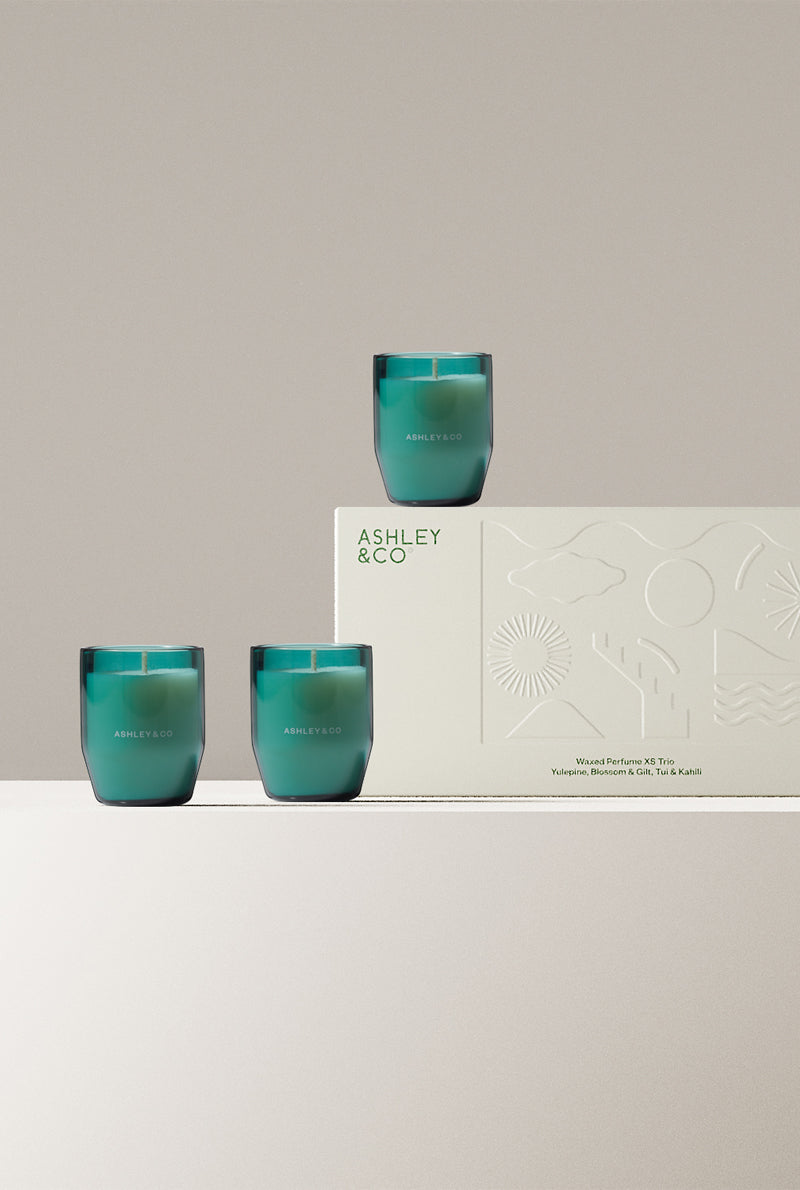 Starlight Trio Waxed Perfume 70ml
A trio of treasures, an exploration of scent. Individually hand poured in reusable, handblown glass with 100% natural wax and unbleached cotton wicks. Perfectly petite, each Waxed Perfume XS provides up to 18 hours of burn time and fits any occasion - at the bach or bedside, at the desk or dinner table.
This Christmas, we're all about living in the Brightside. With our bold use of colour, we've curated a vibrant collection that's overtly optimistic. It's all about living life to the full, with a spirited feeling both inside and outside the home. At Christmas especially, we want to share this brightness and joy - with you, your friends and family. Beautifully packaged and ready to give, you'll find something for everyone in this ultra-vivid edit

Set includes: 
Yulepine Waxed Perfume XS 80g
Blossom & Gilt Waxed Perfume XS 80g
Tui & Kahili Waxed Perfume XS 80g
Each piece is unique, when preparing vessel for re-use, hand washing is recommended.