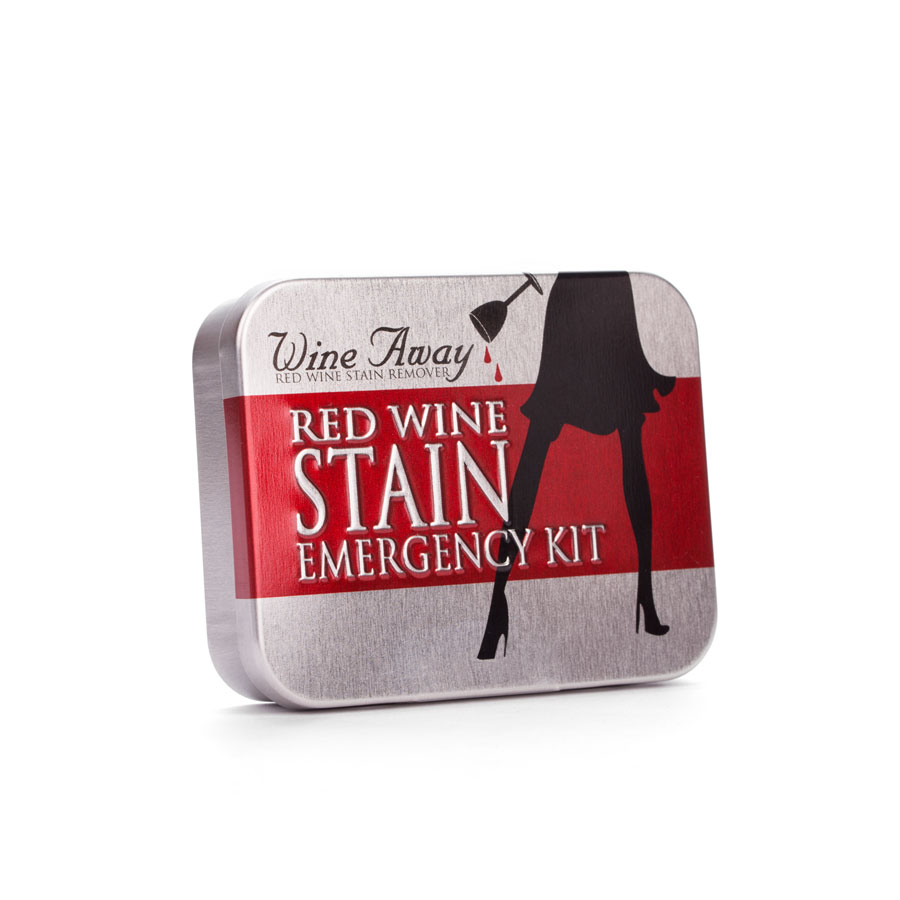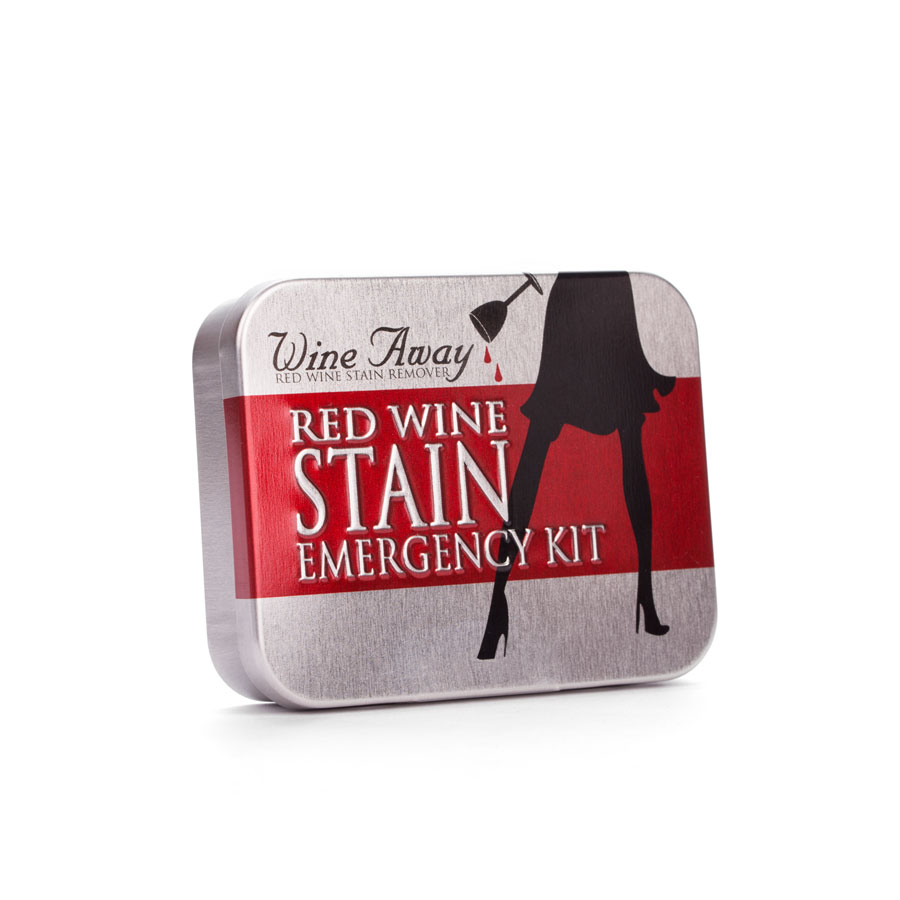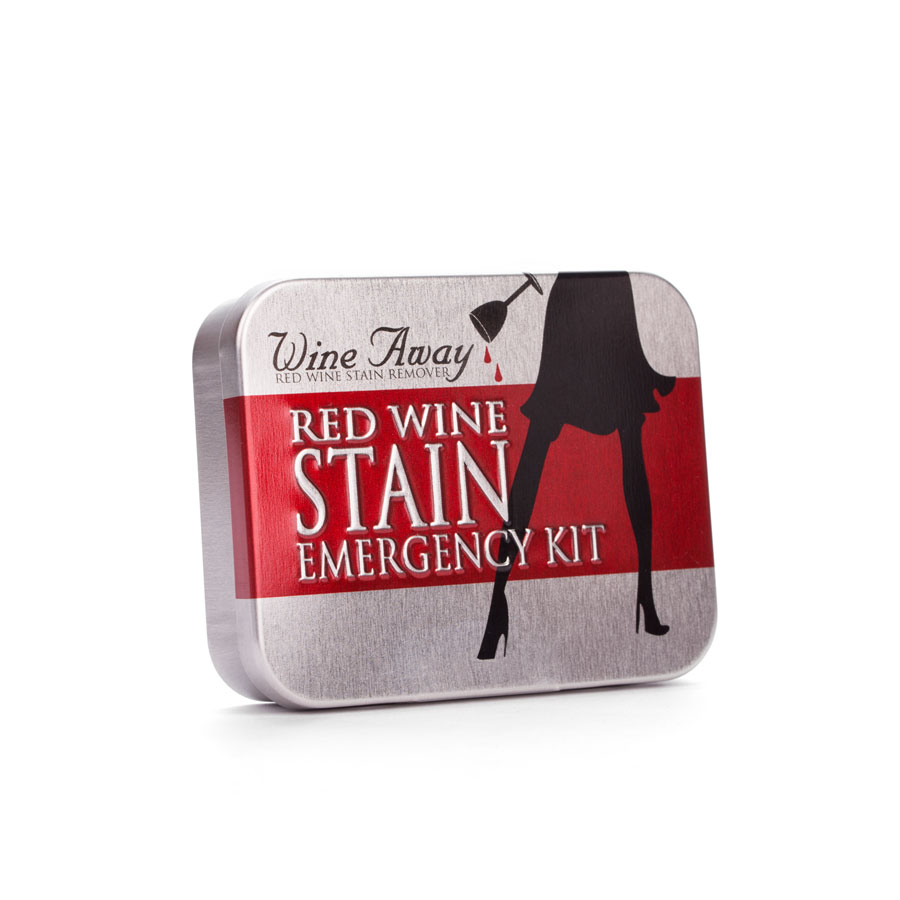 Red Wine Stain Emergency Kit
PRACTICAL & FUN. The remarkably effective formula & wine bottle inspired design makes this a must have wine accessory / gift for anyone who loves wine and knows that an accident is never far away.


SCIENCE NOT CROSSED FINGERS. Our super concentrated fast, powerful and safe formula quickly magic's any spilt wine away. No need for soda water, salt, to waste white wine or some old family trick that does not work and just makes a mess.

CONVENIENT AND EASY TO USE. Simply spray, blot and watch the fresh or dry wine stain disappear from clothing, carpets and upholstery. Also works on all types of regular household stains.