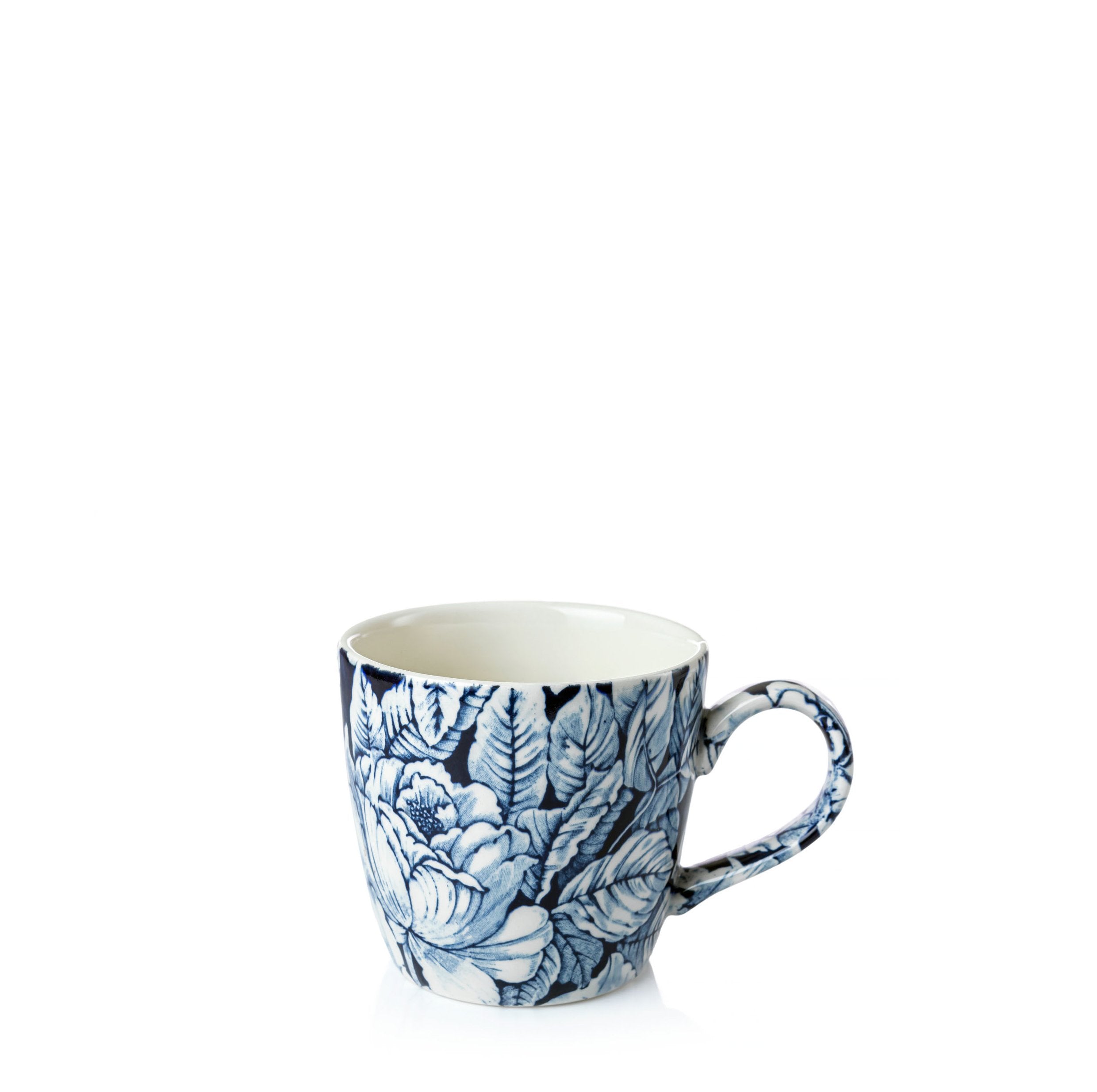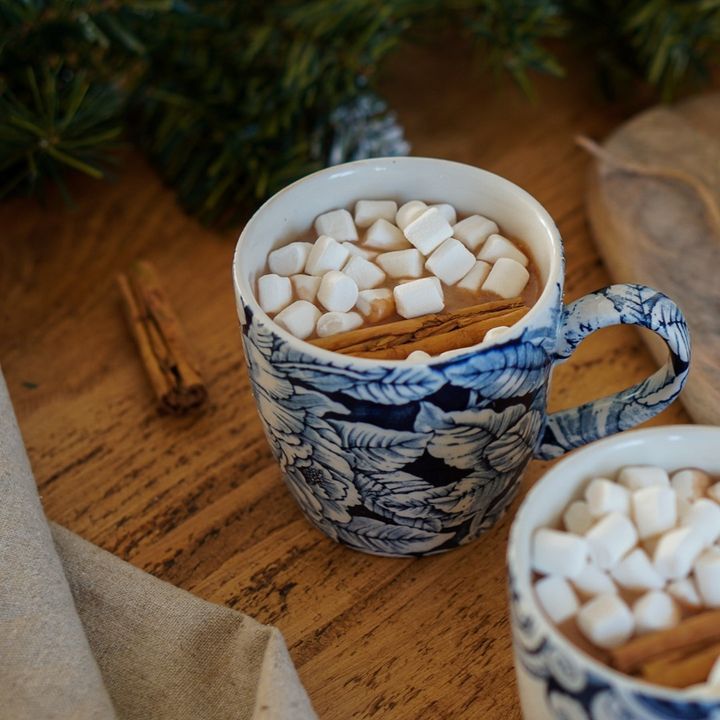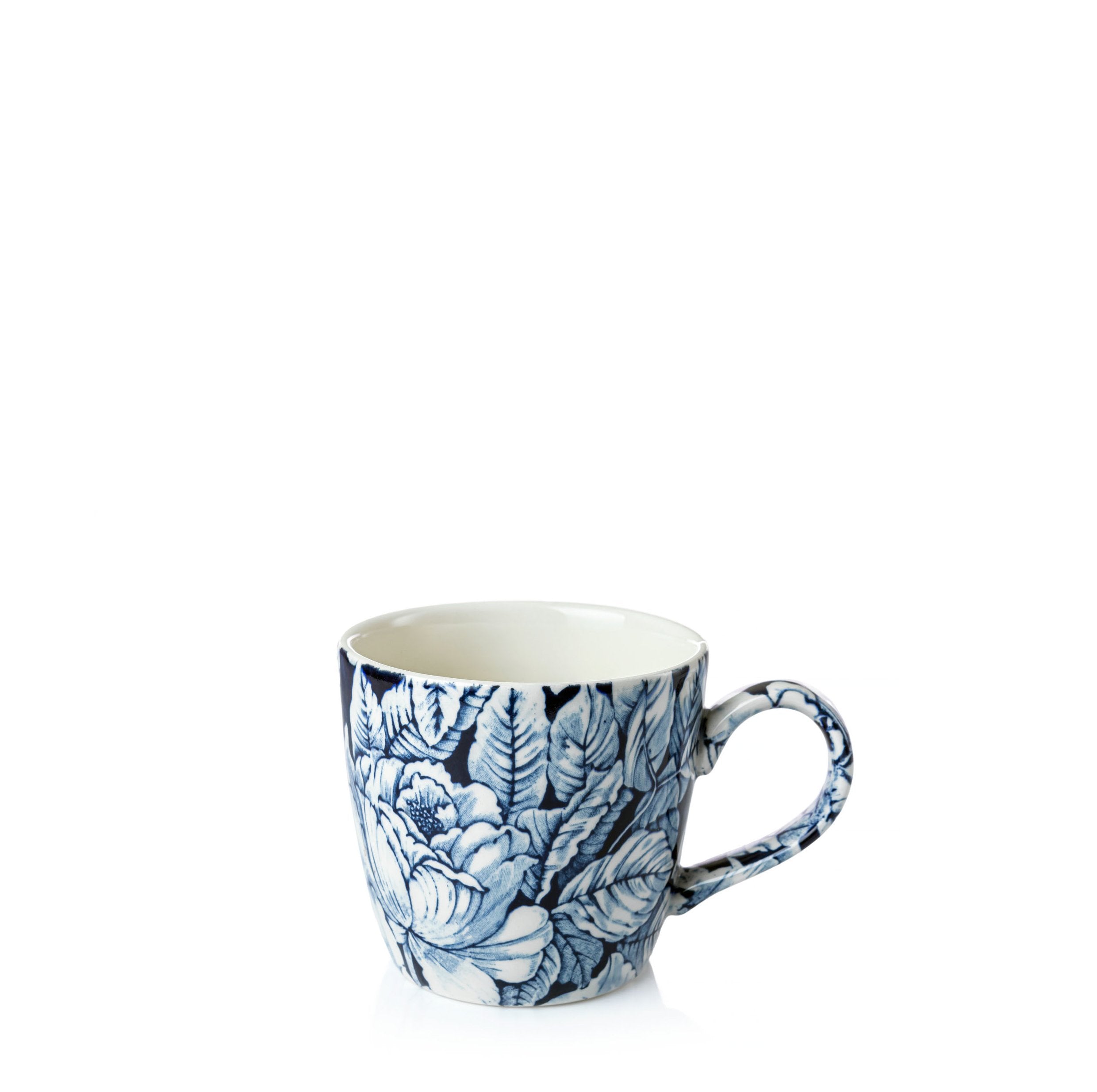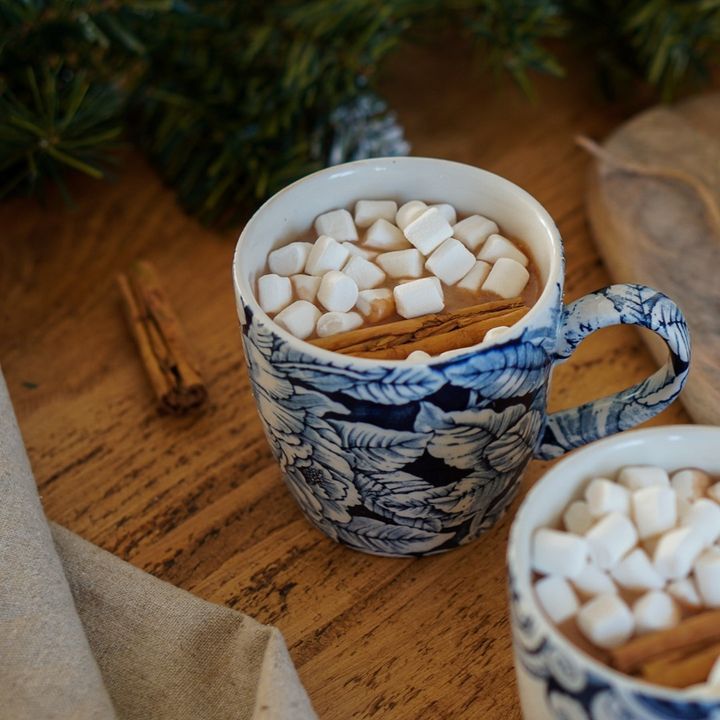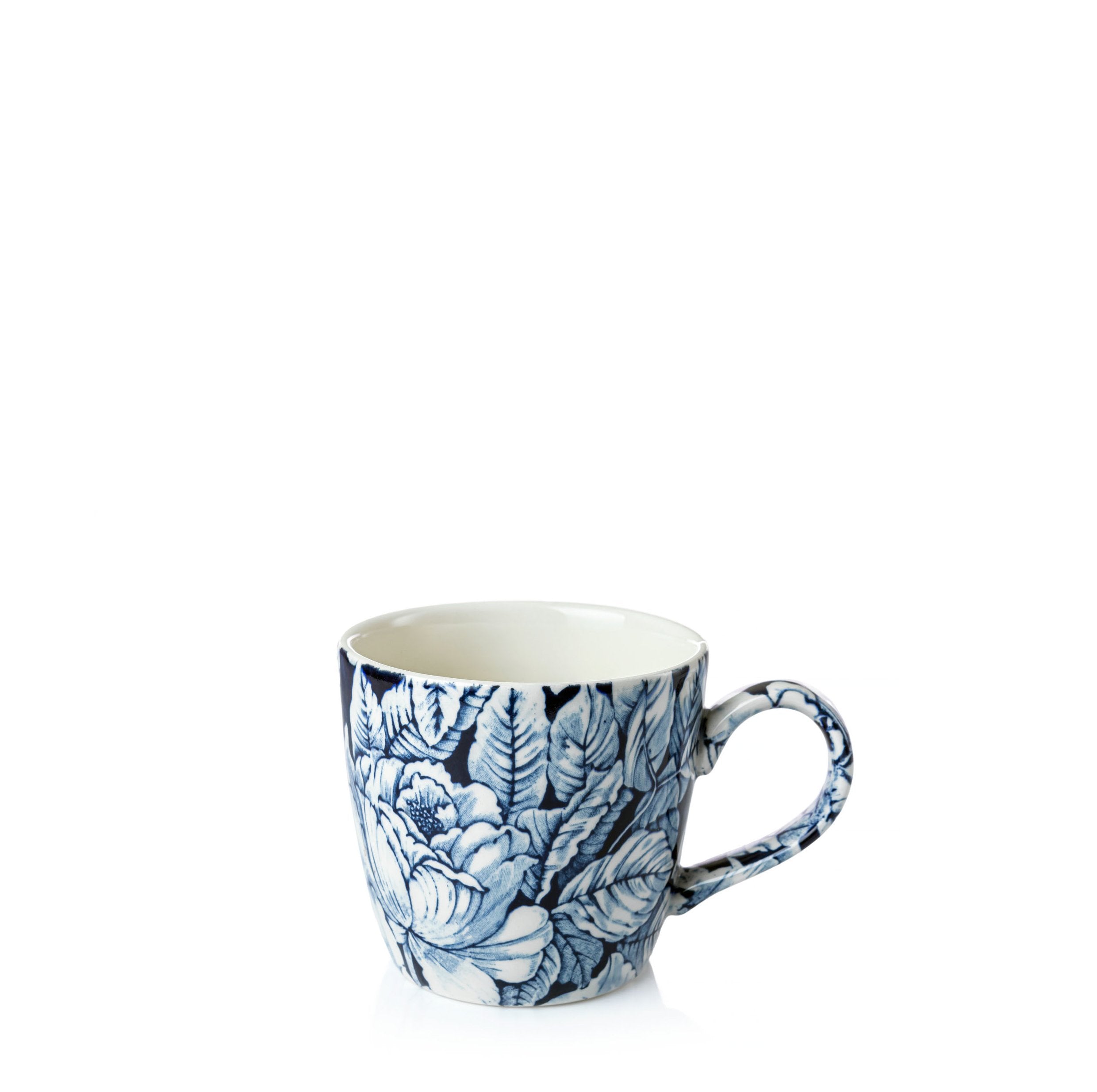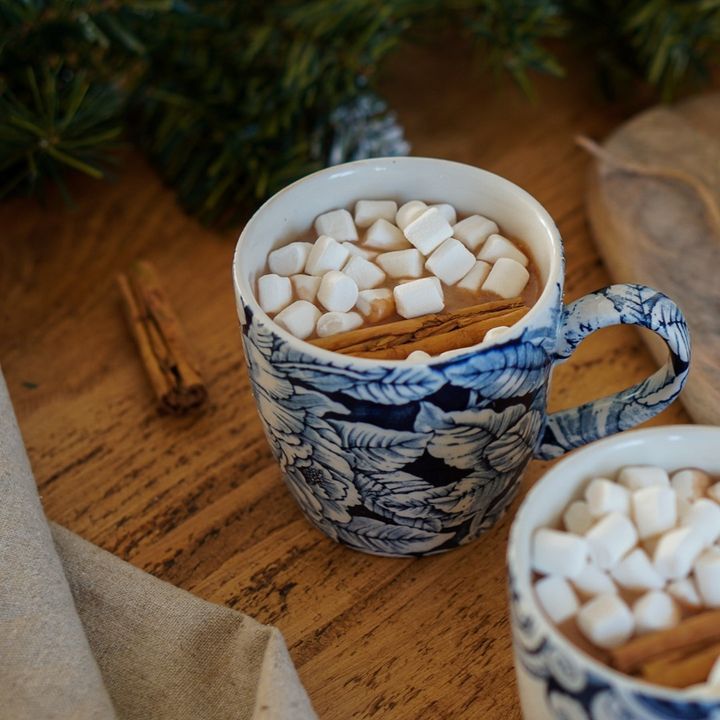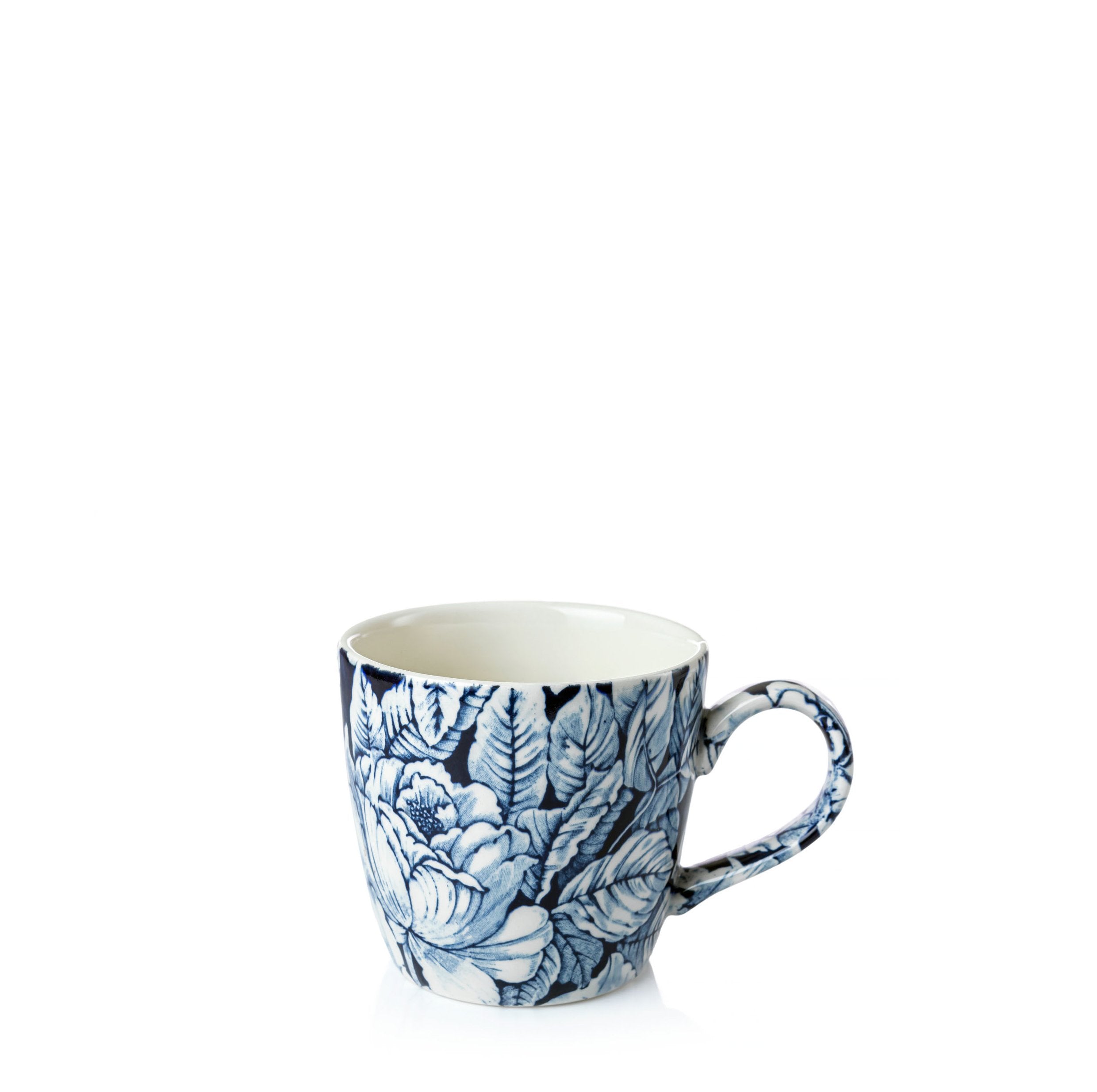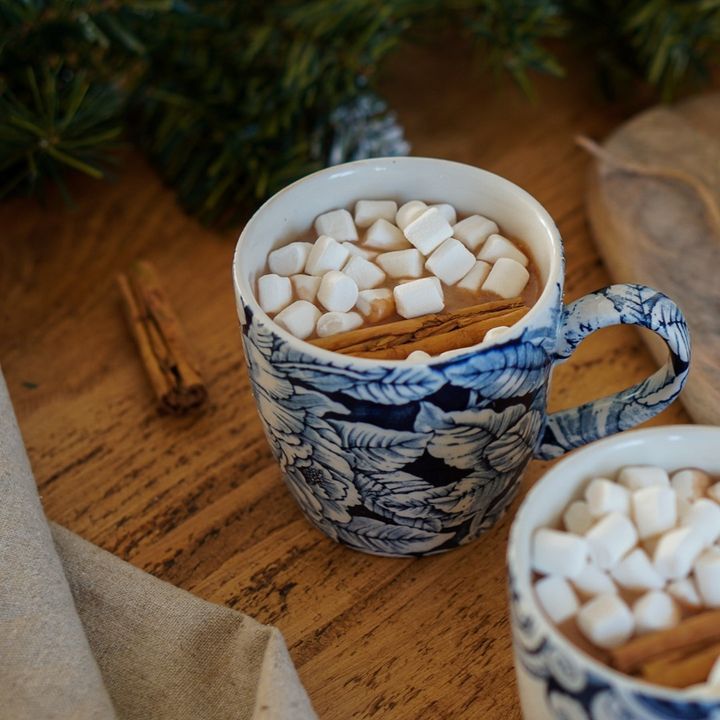 Ink Blue Hibiscus Osbourne Mug
Ink Blue Hibiscus
A modern Burleigh classic.
The Hibiscus pattern has become an important part of Burleigh's current collection and can be seen in some of the world's leading clubs, hotels and restaurants. The design has been highly popular since the beginning of the century and is representative of Burleigh's current success. Hibiscus follows the great floral tradition of Burleigh Pottery with a bold all over cover of double hibiscus flowers and foliage.
Hibiscus is a decorative style that can only be achieved with Burleigh's unique tissue transfer decoration methods, making this Hibiscus Mug a must-have in your Burleigh collection. View our full mug collection for great gift ideas and inspiration of incorporating Burleigh into your home.
Cast by hand from English earthenware clay at Middleport Pottery
Uniquely decorated by skilled craftspeople with Burleigh's centuries-old technique of tissue transfer printing from hand-engraved copper rollers
 Care advice for your Burleigh ware:
Our products are microwave and dishwasher safe. We recommend using low temperatures and liquid detergents when washing, or alternatively washing by hand and drying with a soft cloth. Unsuitable for oven and freezer use.