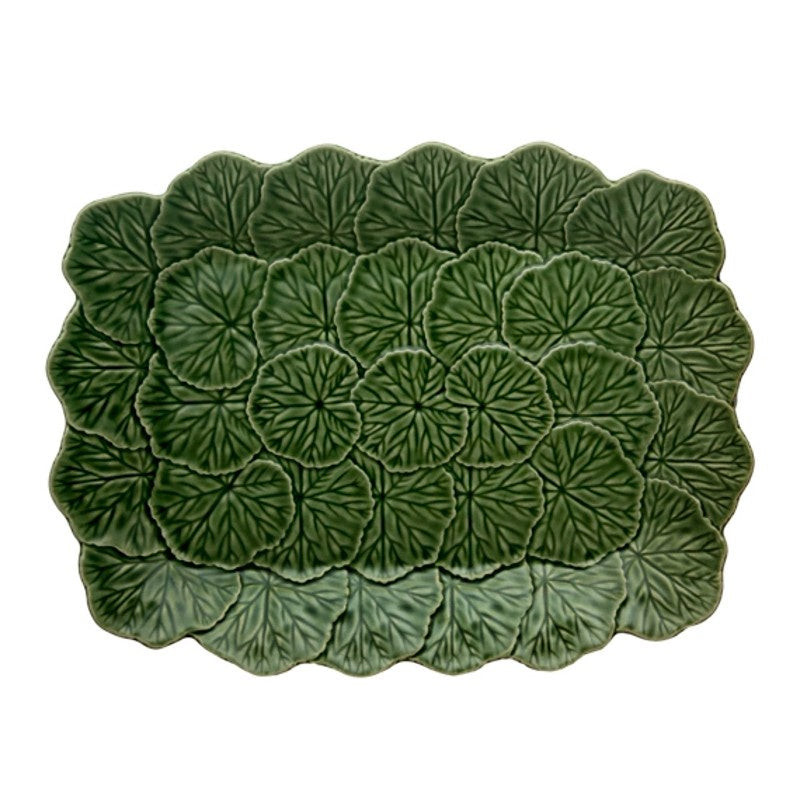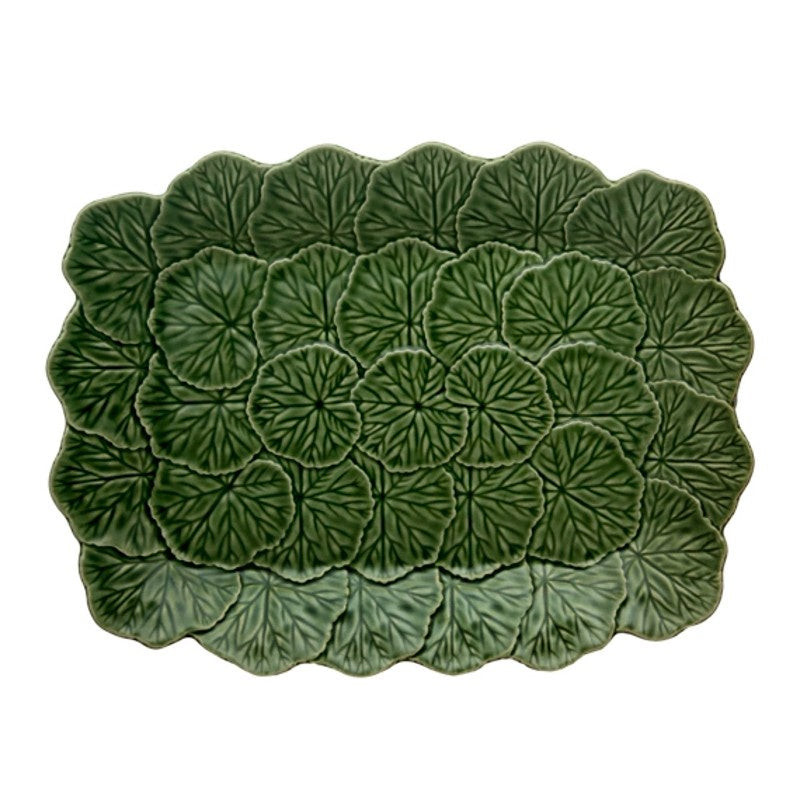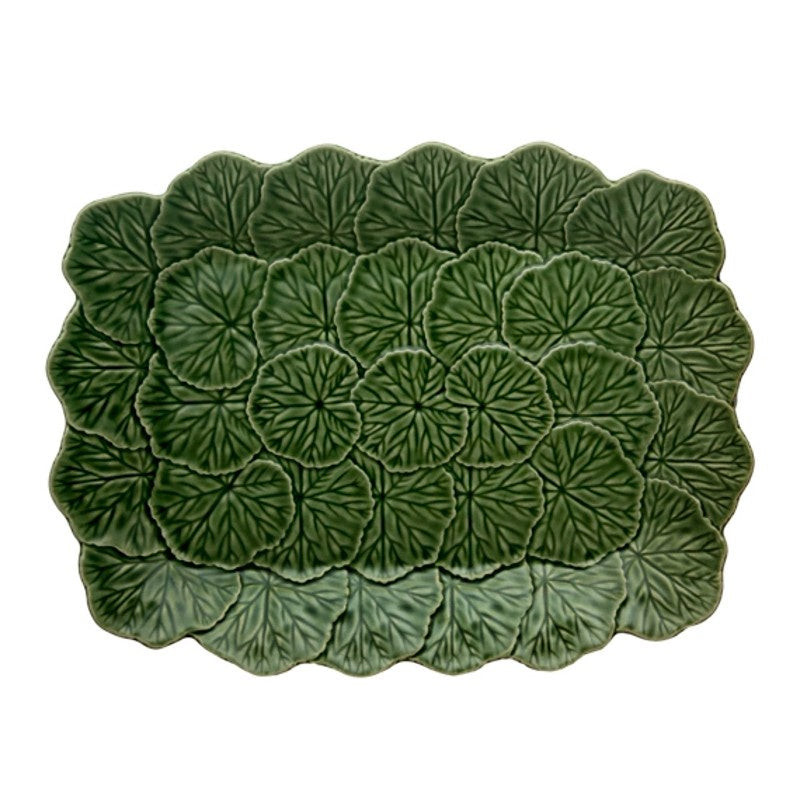 Geranium Leaf Platter 39
Tableware with personality. Create a beautiful and fun table setting with the iconic Bordallo Pinheiro's Geranium collection that you will treasure for years to come.  
Handmade in Portugal by world-renowned Portuguese ceramics studio, Bordallo Pinheiro. Started in 1884 by brothers, Raphael and Feliciano Bordallo Pinheiro, the studio has been reproducing their nature-inspired designs ever since.
The Geranium is often considered the national flower of Portugal, as it is the most typical among the Portuguese flowers embellishing gardens and balconies all across the country. It was represented by Bordallo Pinheiro for its unmistakable foliage.
Material: Earthenware
Hand made in Portugal.
Care & use: Microwave & dishwasher safe. Avoid thermal shock. Not suitable for oven.
Dimensions: L39cm x W30cm x H4cm