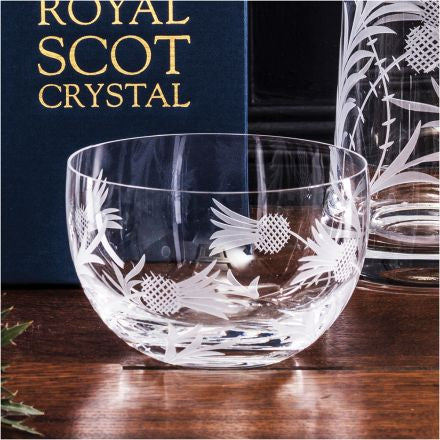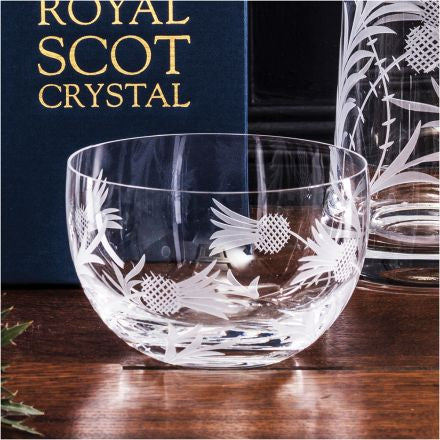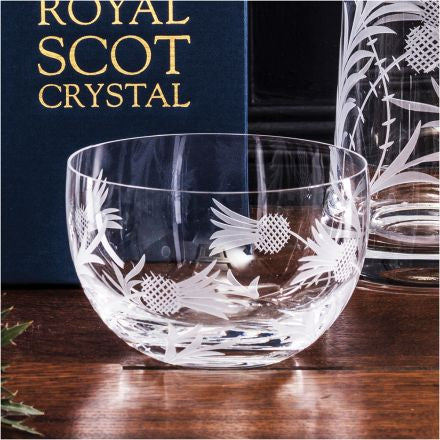 Flower of Scotland Bowl
Hand cut in the UK with an intaglio thistle design, representing Scotland's proud and historic heritage.
The pink or purple-flowered 'Scotch' thistle is, along with tartan, perhaps the most identifiable symbol of all things Scottish. Legend has it that a sleeping party of Scottish warriors were saved from ambush by an invading Norse army when one of the attackers trod on a thistle with his bare feet. His cries raised the alarm, the roused Scots duly defeated the invaders, and the thistle was adopted as the symbol of Scotland.
This beautiful Small Bowl is part of Royal Scot Crystal's Flower of Scotland giftware collection. Perfect for serving a variety of chips, dips and nibbles, as a great bowl for desserts or just to add a touch of style to your home.
Height 120mm (5"), diameter 80mm (3")