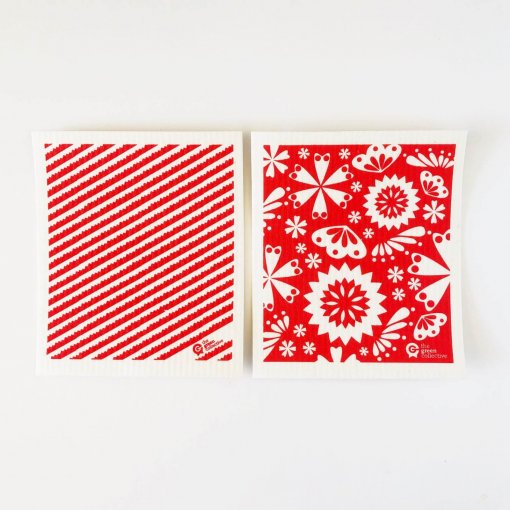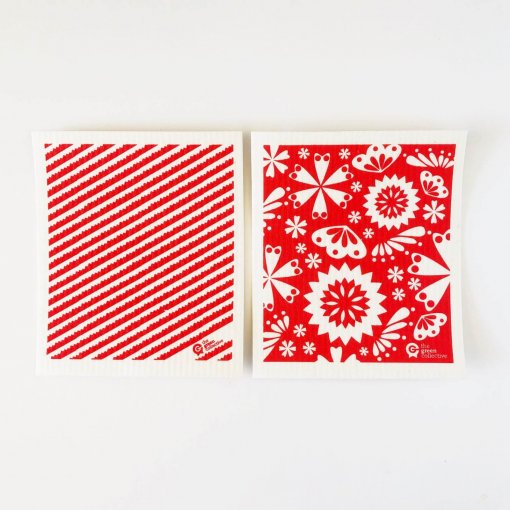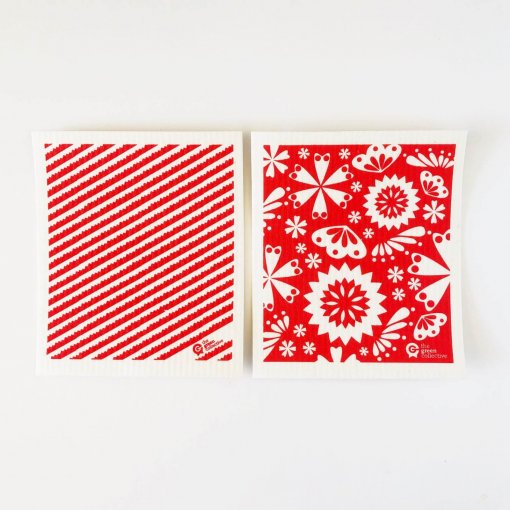 Eco Friendly Dishcloth
Meet SPRUCE. The superstar eco-friendly dishcloth doing good things for the planet for these great reasons!
1. Streak and lint-free
2. Super absorbent
3. Machine or dishwasher clean
4. Quick-dry – hygienic
5. Made from 100% natural and renewable materials
6. Biodegradable
7. Home compostable
SPRUCE is the ORIGINAL SWEDISH cloth made from 100% natural plant-based renewable materials: cellulose blended with cotton.
SPRUCE cloths are made from natural materials and are 100% biodegradable, while microfiber cloths are made from synthetic materials (see Wikipedia).  We have found that a SPRUCE cloth absorbs liquids better than a microfiber cloth and as such is superior for kitchen use.
Patterns and colours will differ from image