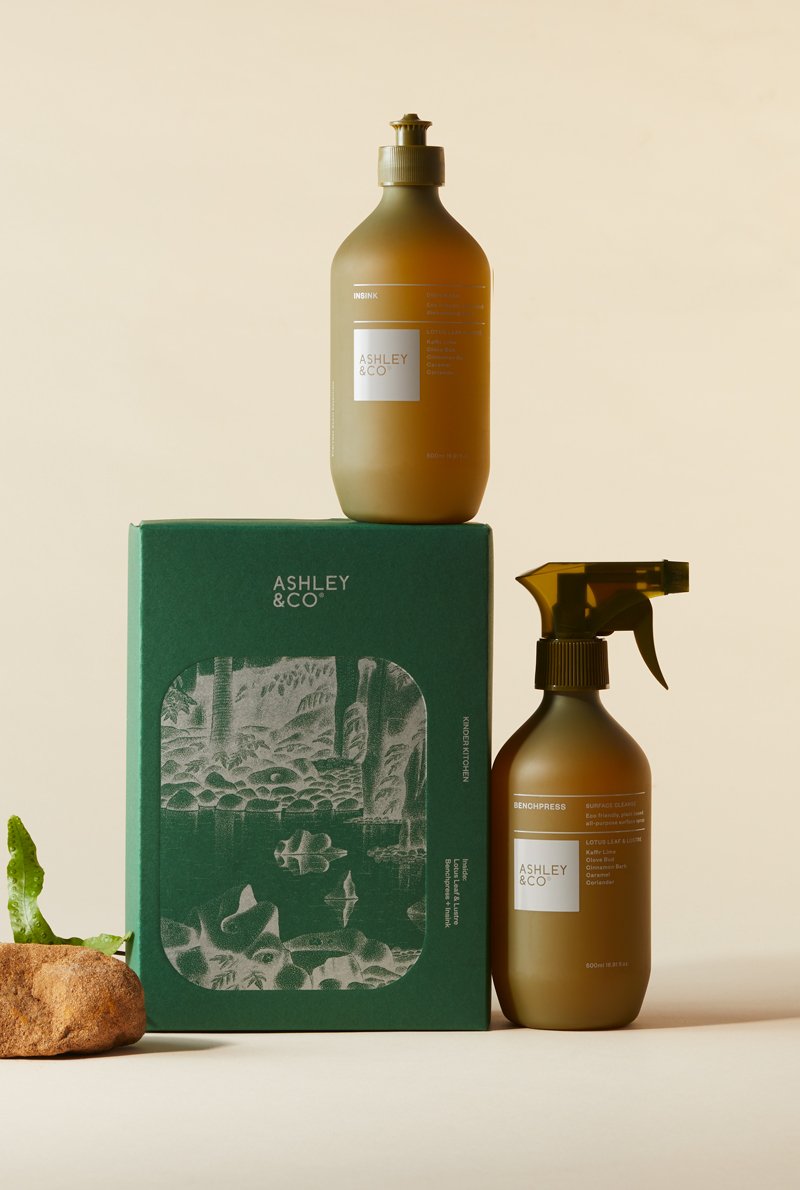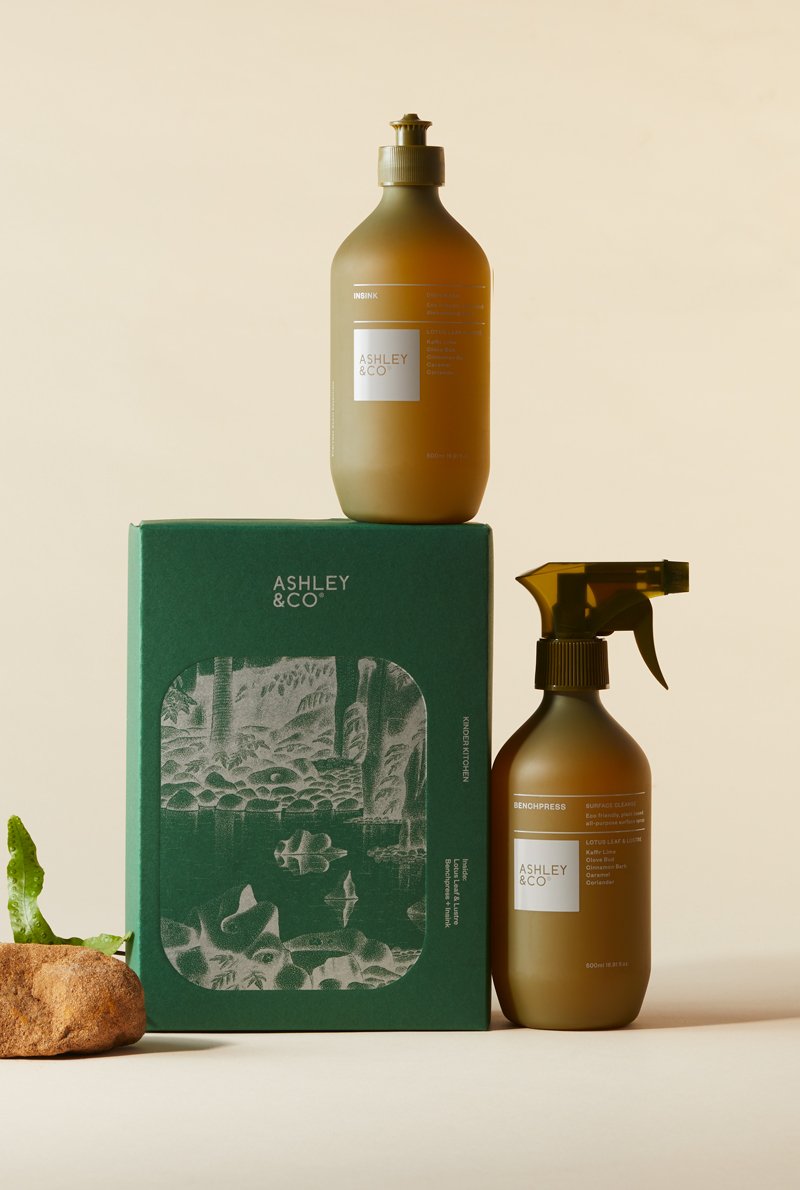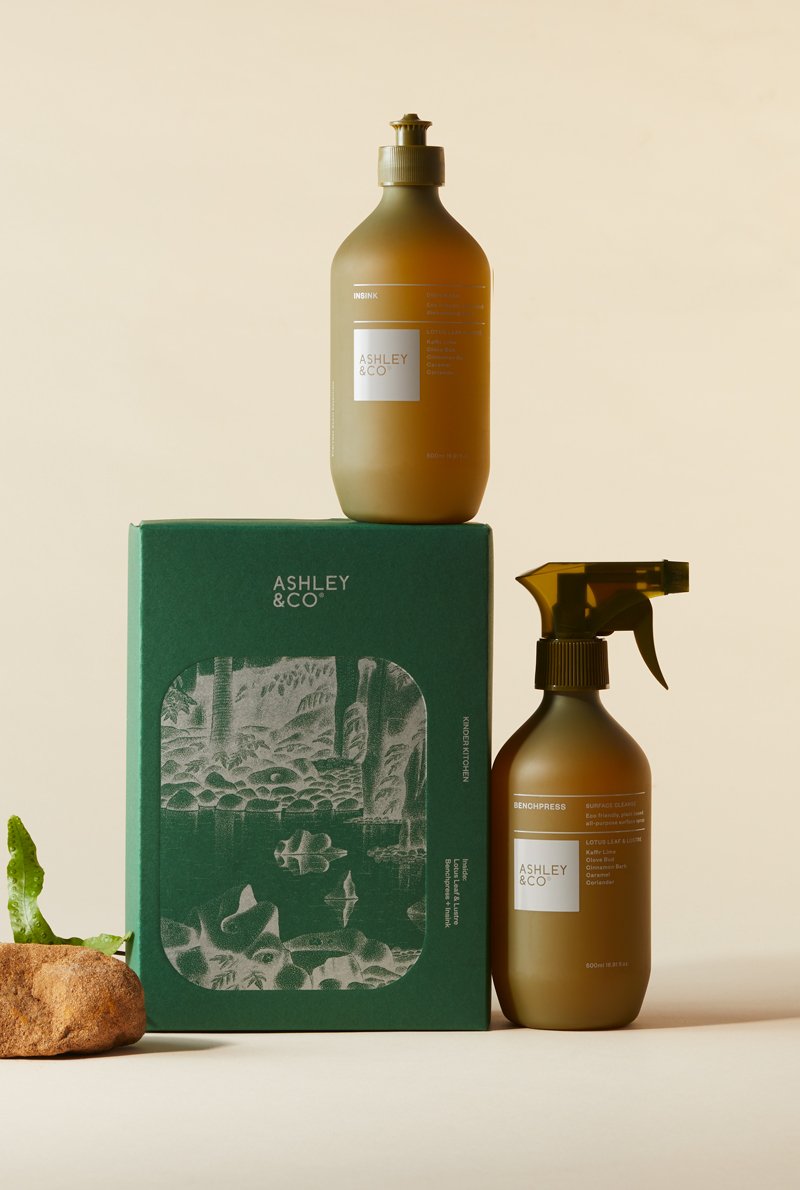 Christmas Kinder Kitchen
Gentle on skin, surfaces and dishes.
A biodegradable combo that's ready to do the hard yards after celebratory dinners.Benchpress provides the spray, Insink provides the bubbles. Both powered by the scent of Lotus Leaf & Lustre's heady mix of Kaffir Lime, Cinnamon and Coriander.
This Christmas, we're grateful to feature the artwork of Rei Hamon, CBE, in our seasonal collection, Treasures Found. His poem 'I speak to the trees' (Kōrero au ki ngā rākau), has also been included. Rei had a deep love of nature and a strong, spiritual connection to the forest and the mighty Kauri tree. These gifts need no wrapping. Just give, with love.
Set includes:
Insink 500ml
Benchpress 500ml