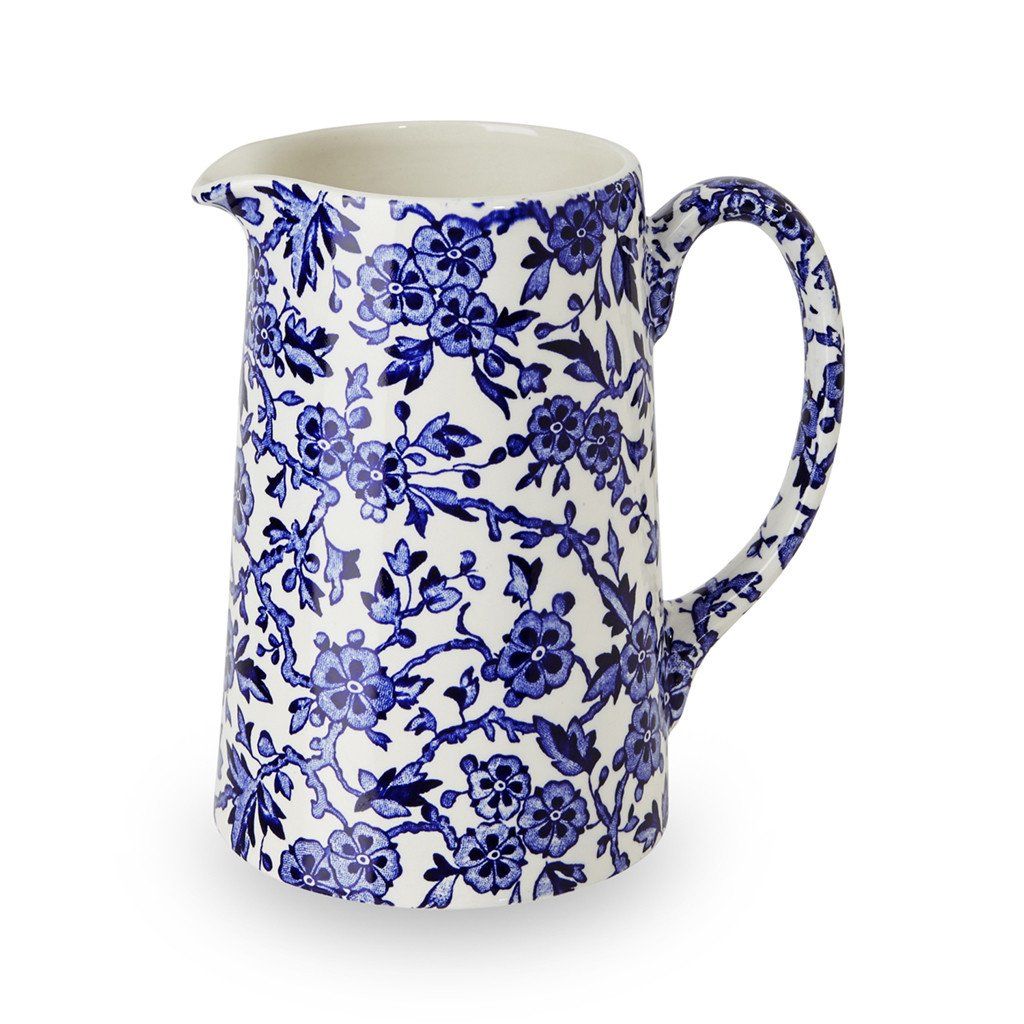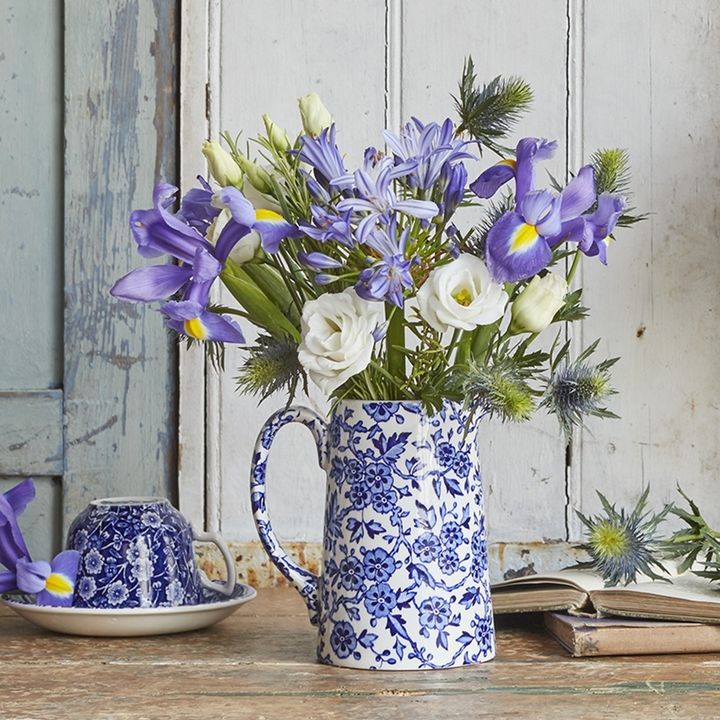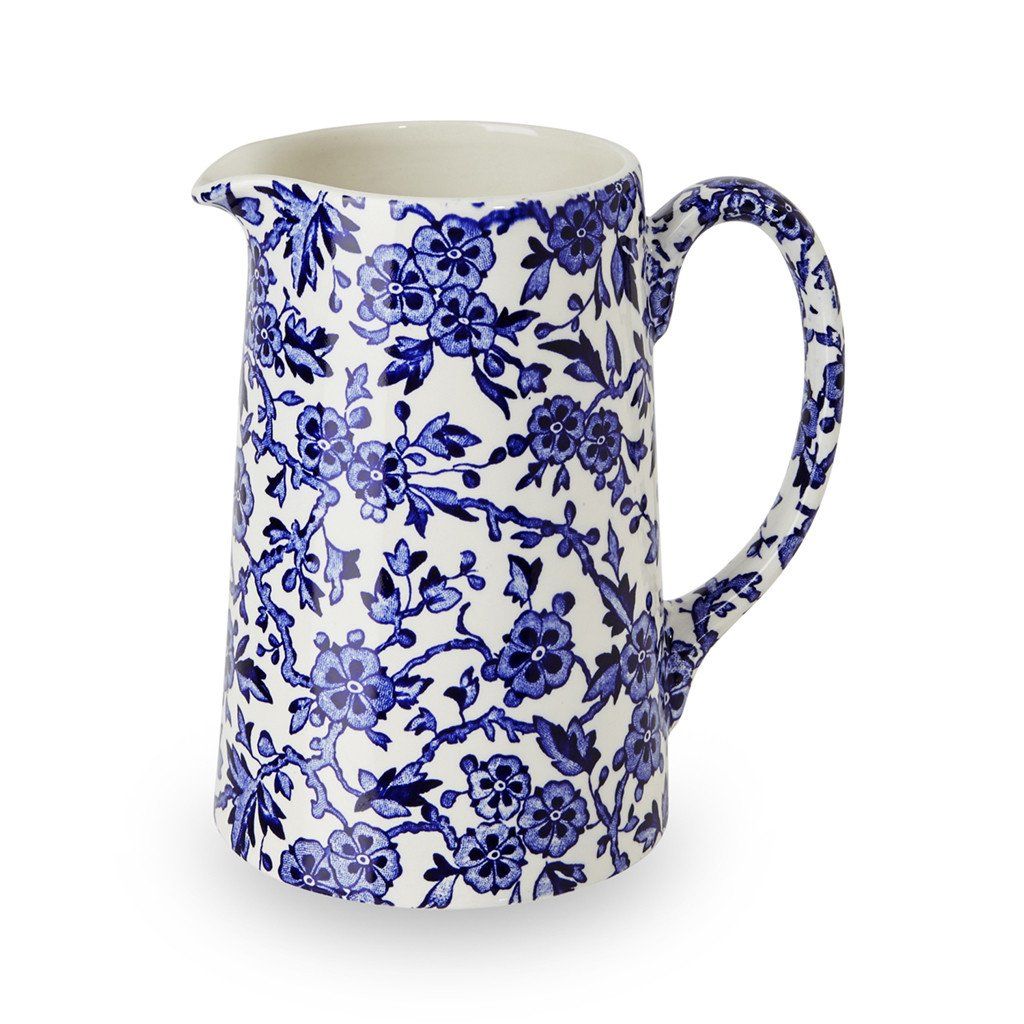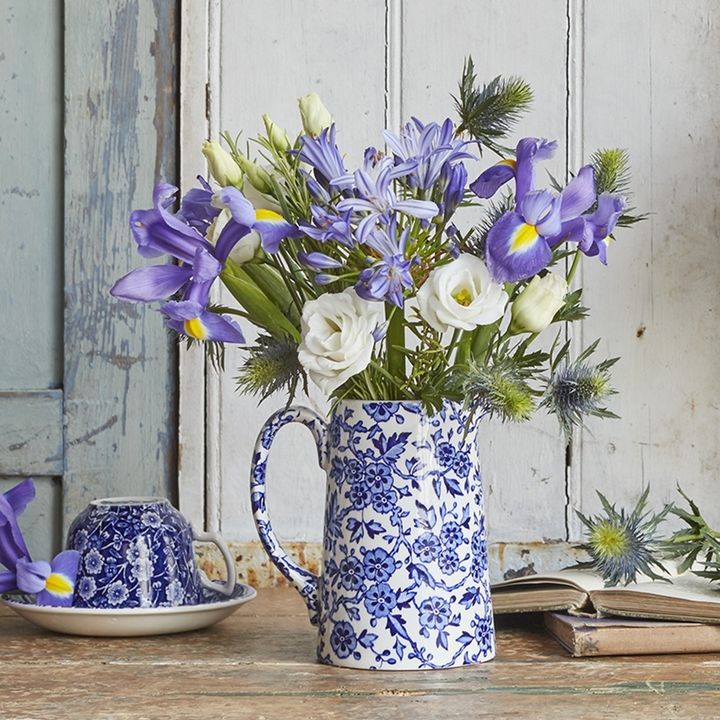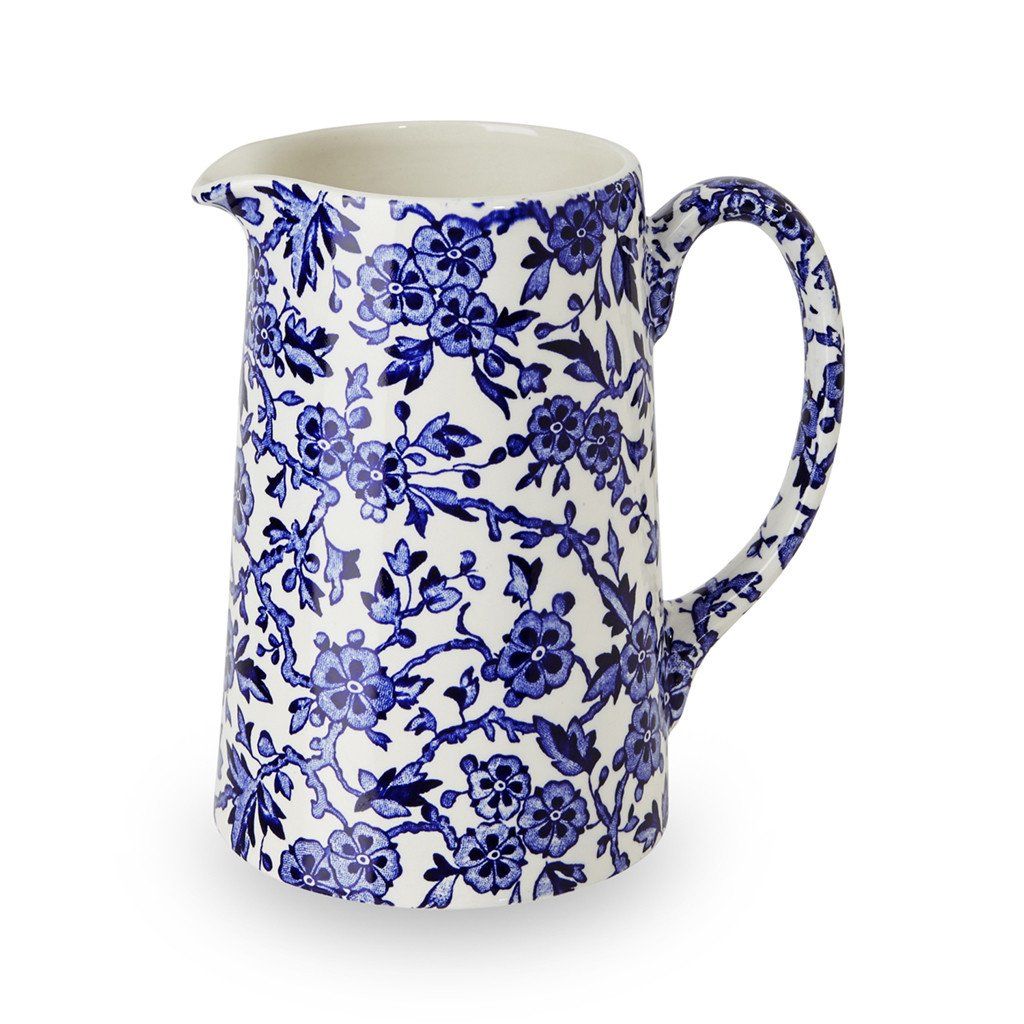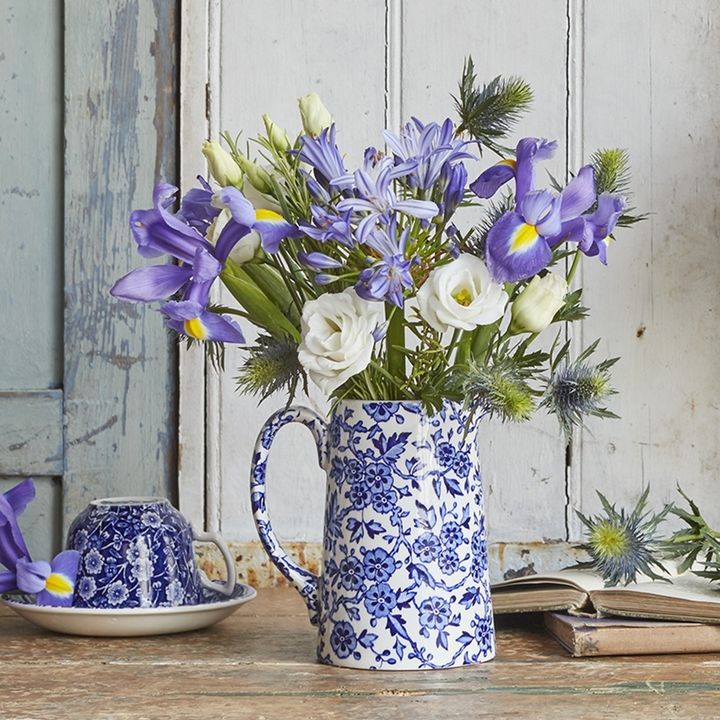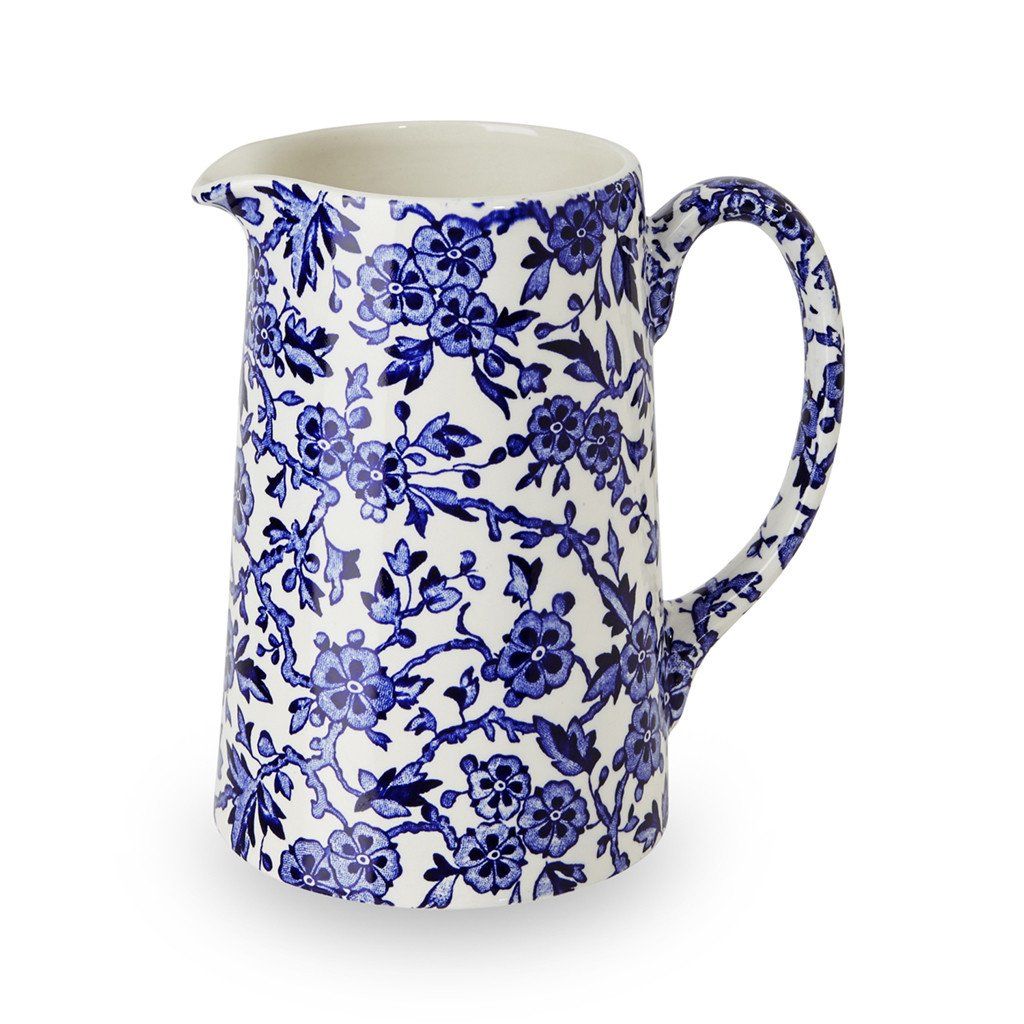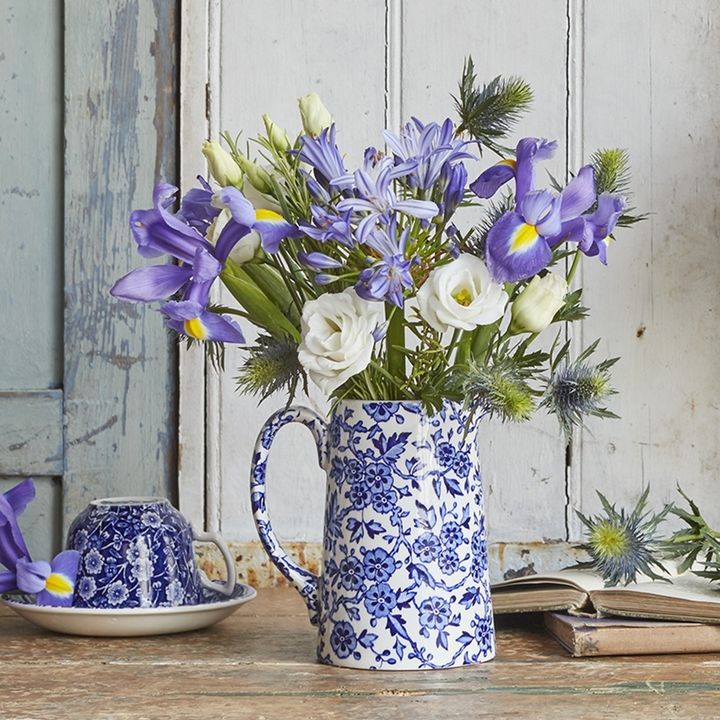 Blue Arden Medium Tankard Jug 568ml
Expertly hand-decorated in Burleigh's Blue Calico design, the medium sized tankard jug from Burleigh serves a range of needs in the kitchen.
Blue Calico is Burleigh's famous deep cobalt blue pattern that has been produced since the 1960s. Calico was inspired by 19th century indigo coloured fabrics. Quintessentially English, Calico is equally at home in a cosy kitchen or an urban dining room. Burleigh's skilled craftsmen use their centuries-old technique of tissue transfer printing from hand-engraved copper rollers to create their unique pottery designs.
Medium-sized Jug featuring Burleigh's famous Blue Calico pattern.
Material: Earthenware
Capacity: 568ml (1 Pint)

Dimensions: H15cm x W14cm x D10cm

Made in England