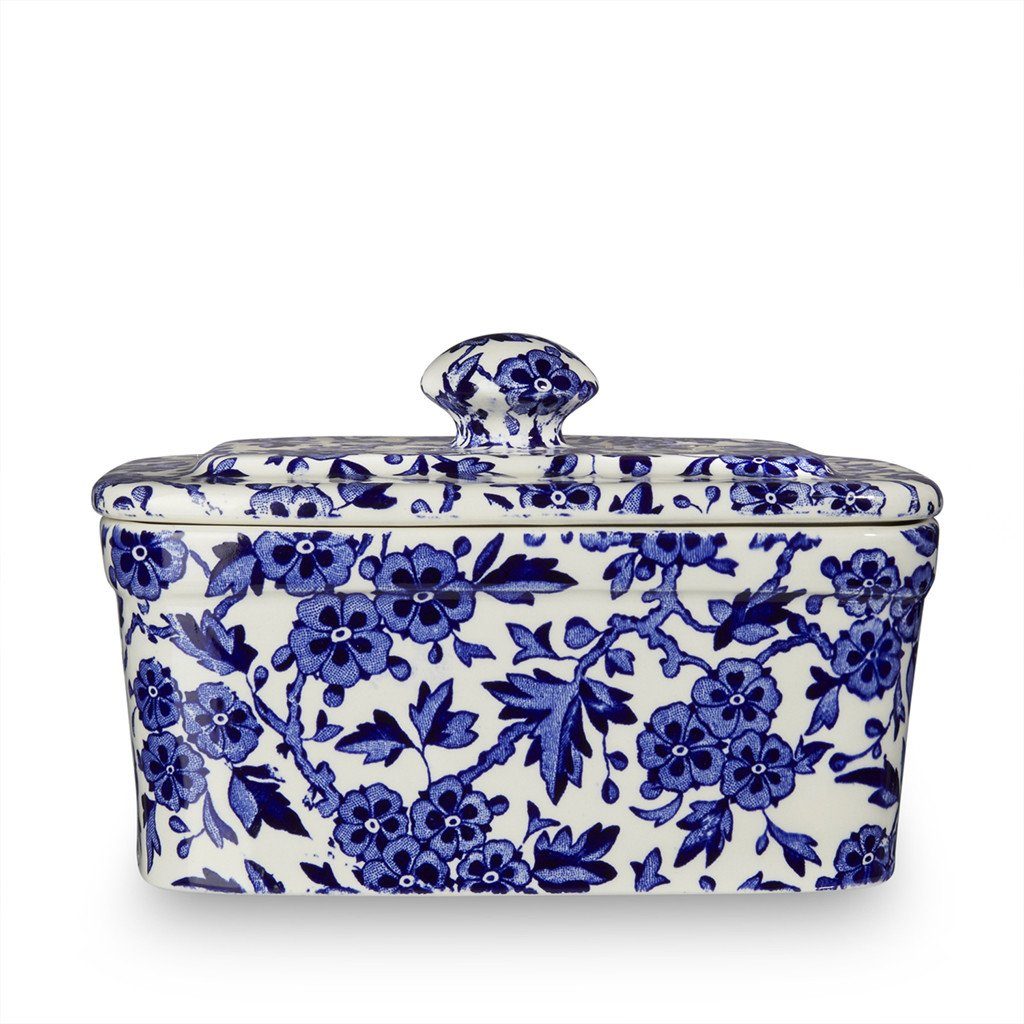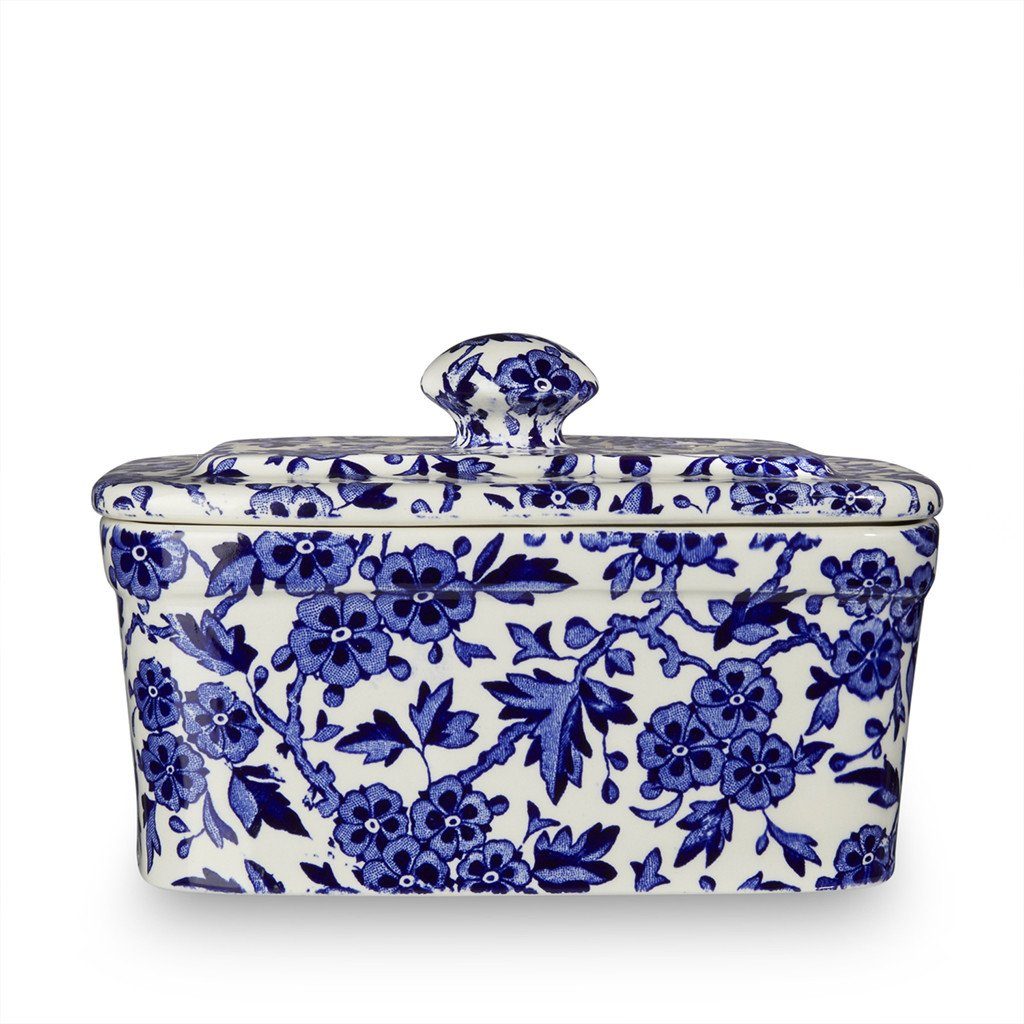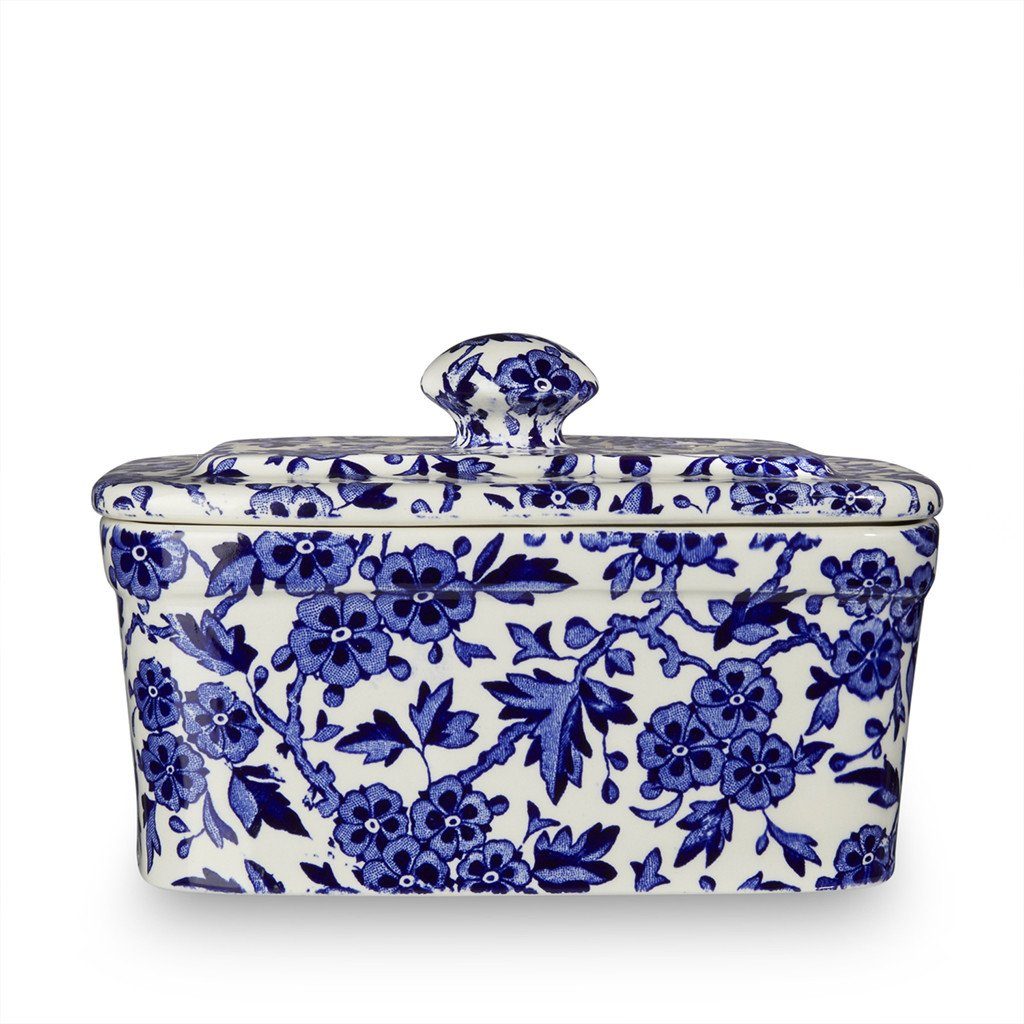 Blue Arden Butter Dish
Burleigh |Arden - Butter Dish (400g)
Burleigh Arden is a popular pattern from the 19th Century. The pattern is a rich cobalt blue and made in Staffordshire, England by Burgess & Leigh. Burleigh Arden is fine English earthenware, robust in everyday use, dishwasher and microwave safe.
All Burleigh Tankard Jugs are priced and sold as individual items.
Burleigh ceramics are still hand-made in their Victorian pottery in Stoke-on-Trent, Staffordshire, England. Famous for their blue and white china, Burleigh has been creating unique English designs Burleigh since 1851.
Burleigh products use the 200 year old decorating process of underglaze transfer printing from engravings. This was once a common process in the English pottery industry, but is now extremely rare.
A family business with a rich heritage of design and craftmanship, Burleigh is still manufacturing a pure English earthenware product in the 21st century, using ball clay from Devon and china clay from Cornwall. Using their experience and insight Burleigh has gained the best of both worlds - from their rich archives and traditional decorating skills to their up-to-date country living look, they have achieved the fullest potential from the beauty of their English products.
Features
 Earthenware
 Made in England, Stoke-on-Trent