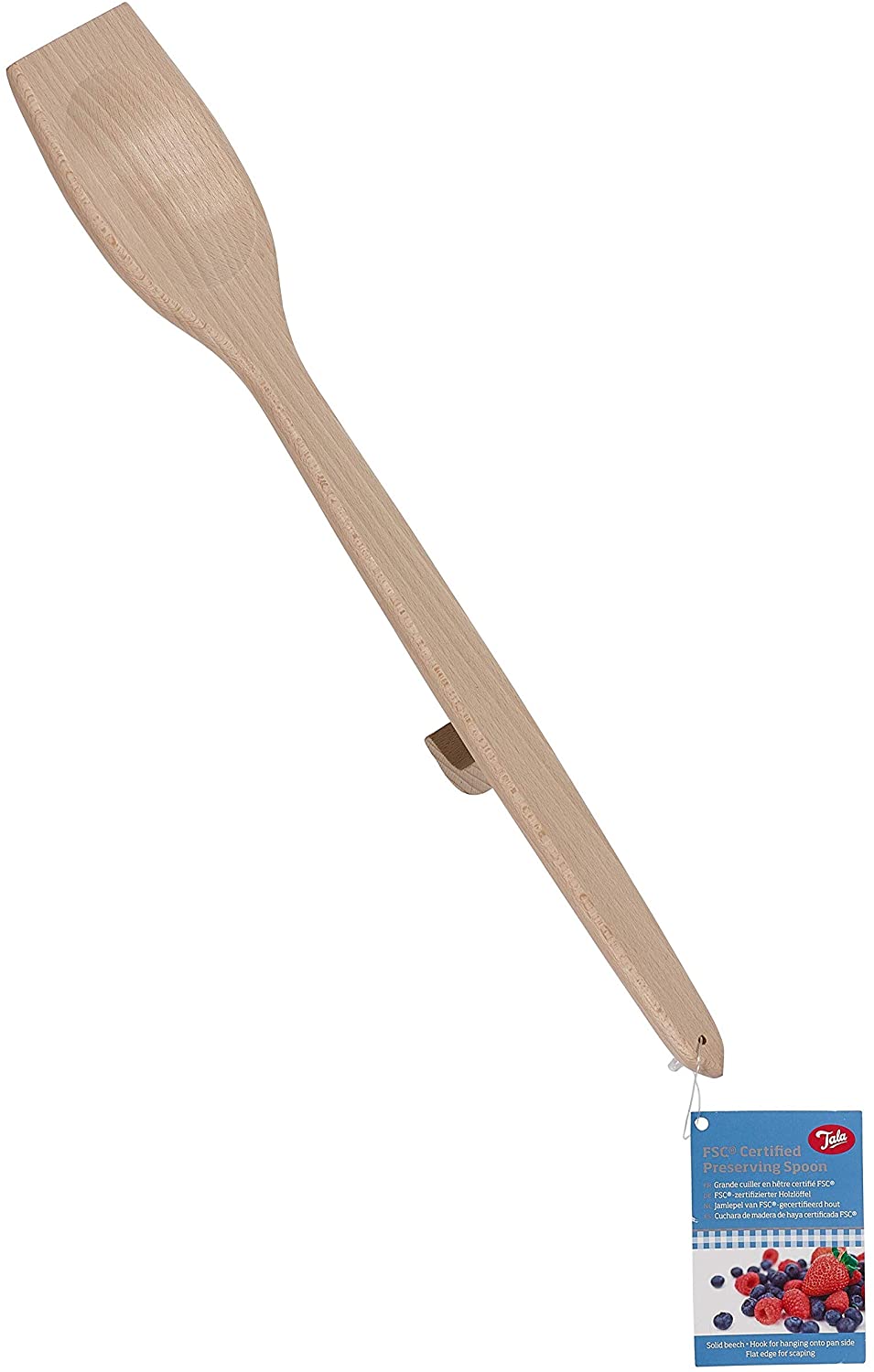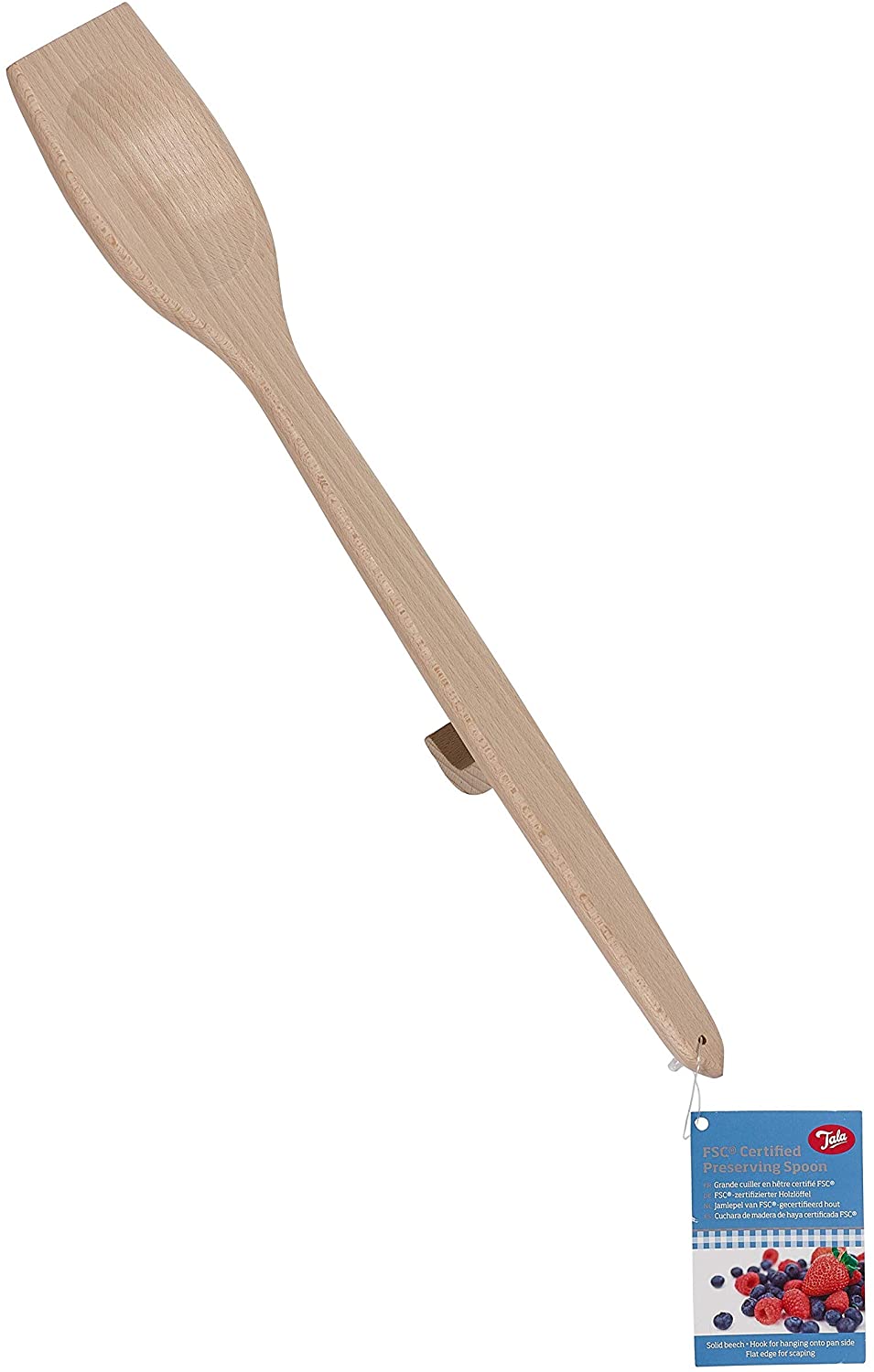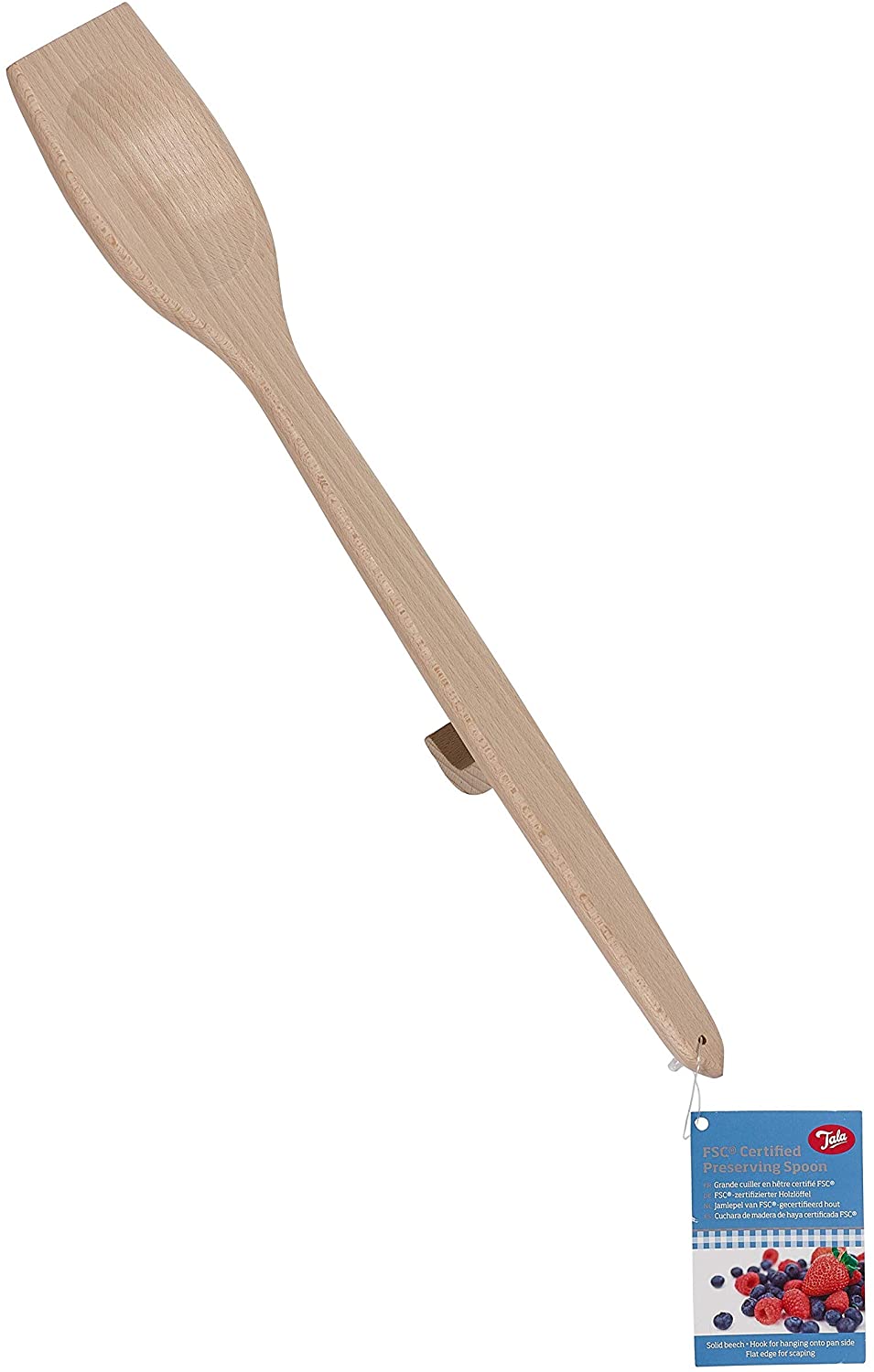 Beech Preserving Spoon
The Ideal tool when making homemade Jams, Preserves, and Chutneys. 
The extra-long handle makes it a lot easier to use in the Larger pan and the hood on the back helps you clip your spoon to the pan when not in use. 
This spoon is made from high quality FSC wood which means it is very durable and source from a well-maintained source.
Hand washing is strongly recommended to keep your preserving spoon in pristine condition