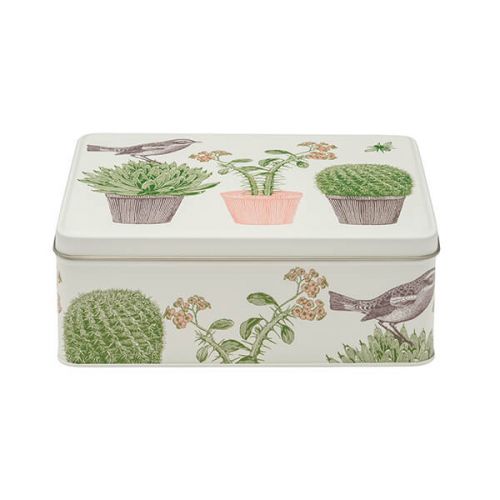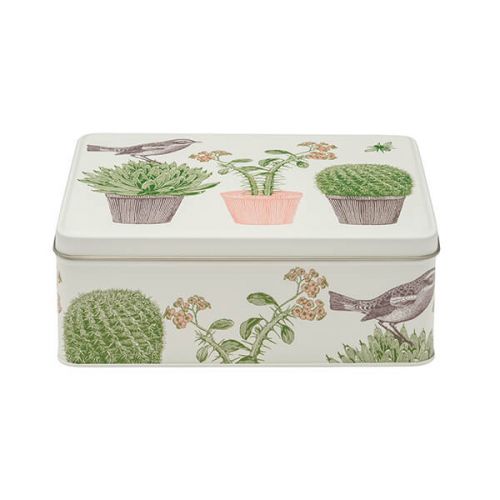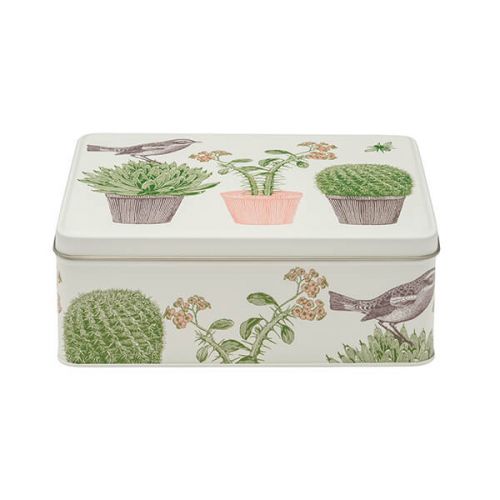 Bakery Tin Thorn Back and Peel
Delightfully illustrated in a three colour print, this Cactus & Bird Deep Rectangular Tin from Thornback & Peel is perfect for packed lunches, storing tasty treats and for organising all those bits & bobs around the house.
The Thornback & Peel Cactus & Bird print is inspired by Victorian hothouses. An inquisitive bird sits atop a cactus surrounded by other flowering cacti and succulents.