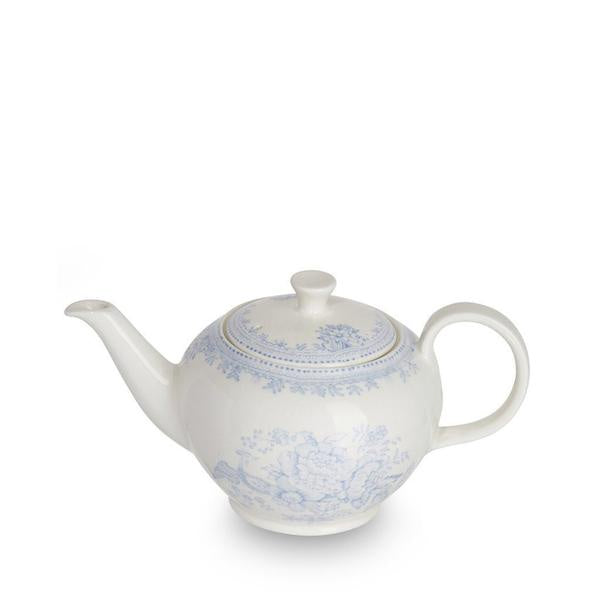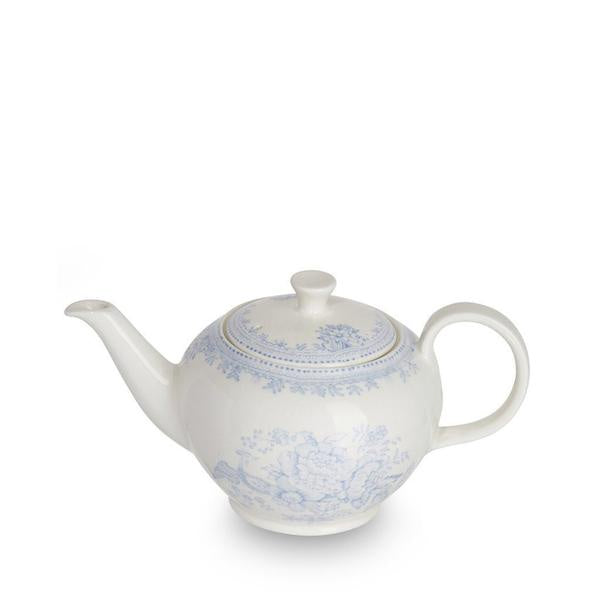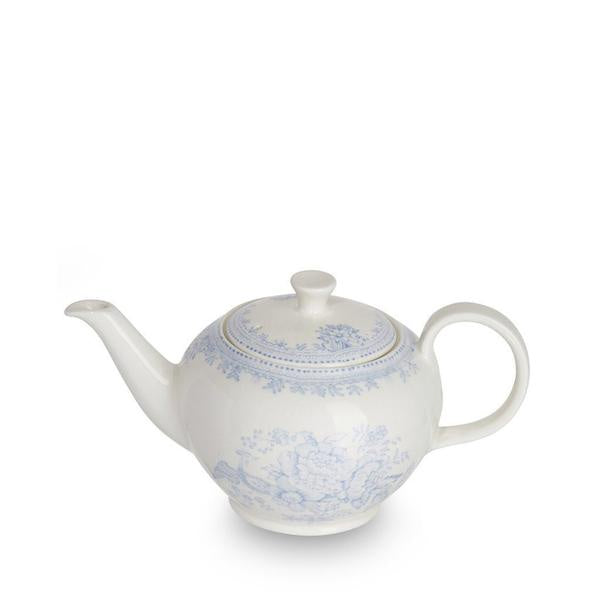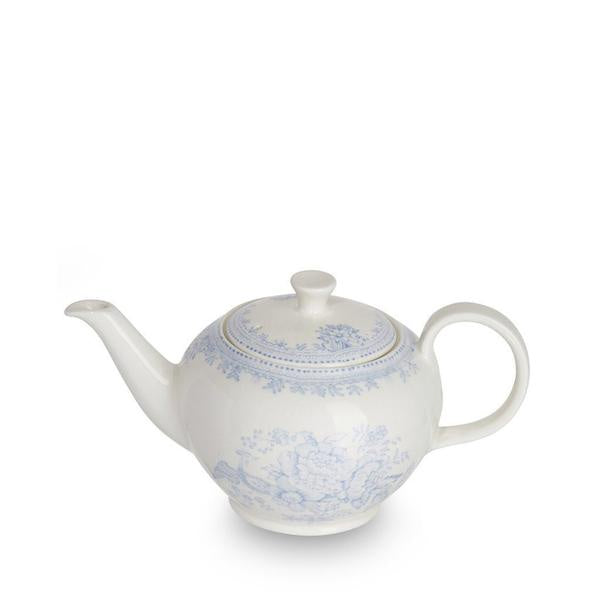 Blue Asiatic Pheasant Teapot
Blue Asiatic Pheasants
Hailed as a timeless Burleigh classic, our Blue Asiatic Pheasants collection launched in 1862 and has been cherished by pottery lovers ever since. The intricate soft blue flowers of this quintessential design bring elegance and refinement to the table.
An essential piece for any tea lover, serve up your favourite tea in style with this small yet elegant Blue Asiatic Pheasants Teapot.
Expertly designed to regulate flow and prevent dripping, this teapot is perfect for everyday use and afternoon tea parties alike.
Handmade in Middleport Pottery, England
Uniquely decorated by skilled craftsmen with Burleigh's centuries-old technique of tissue transfer printing from hand-engraved copper rollers
Capacity: 3-4 cup 400ml/0.75pt
Care advice for your teapot
Our products are microwave and dishwasher safe. We recommend using low temperatures and liquid detergents when washing, or alternatively washing by hand and drying with a soft cloth. Unsuitable for oven and freezer use.