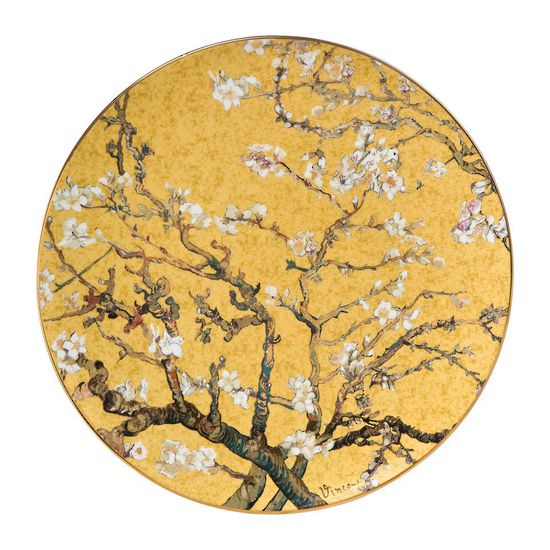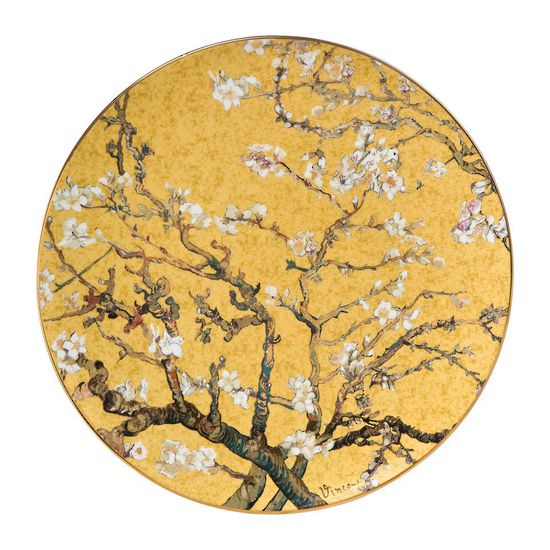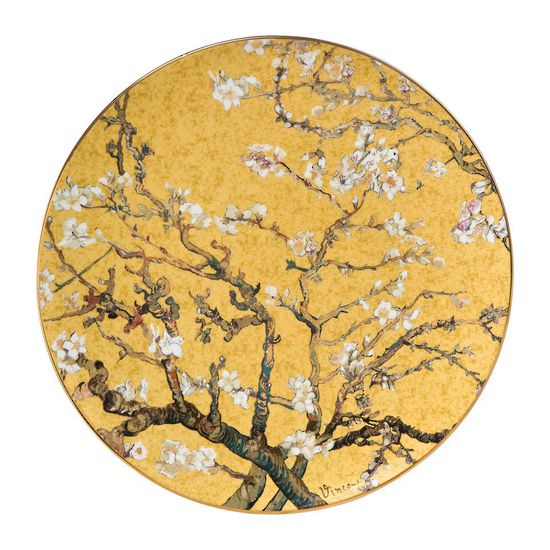 Artis Orbis Van Gogh Almond Tree Gold Plate
A piece of world famous art in your home
Brand: Artis Orbis by Goebel
Design: Vincent Van Gogh
Material: Porcelain with 22 carat decoration
Diameter: 36cm
Gift Boxed
Goebel is presenting you with a chronological tour of the art world: the most famous paintings in the history of art stylishly re-interpreted as exclusive art lights. Beginning with the Renaissance, passing through Art Nouveau and Impressionism to classic modernism, they document the milestones of painting - and illustrate a fascinating development. Elegant details, together with ornamentation applied in genuine 22-carat gold, turn each individual piece into a small work of art.

Successfully blending art with functionality
Artis Orbis makes a great gift and the perfect way to add a sophisticated splash of color and functionality to any home or office décor. Crafted of the finest porcelain, this distinctive collection combines the artwork of some of the world's most celebrated artists with the chic style and signature craftsmanship of the world-renowned German porcelain manufacturer. Elegant art and exceptional quality.

Manufactured for Goebel, which has been making artistic ceramics since 1871, each piece goes through 30 steps in its production to ensure the superb high-quality which is a Goebel hallmark. Each product is carefully designed, and numerous quality inspections are made before each piece leaves the workshops.
Vincent van Gogh
Genius and madness
Today his paintings belong to the most expensive of the world - but he spent his life in extreme poverty and financial dependency. Vincent van Gogh (1853 - 1890) was a desperate man but a possessed artist, never reached in genius -an exception - like his vigorous paintings that seem to sparkle from inside.