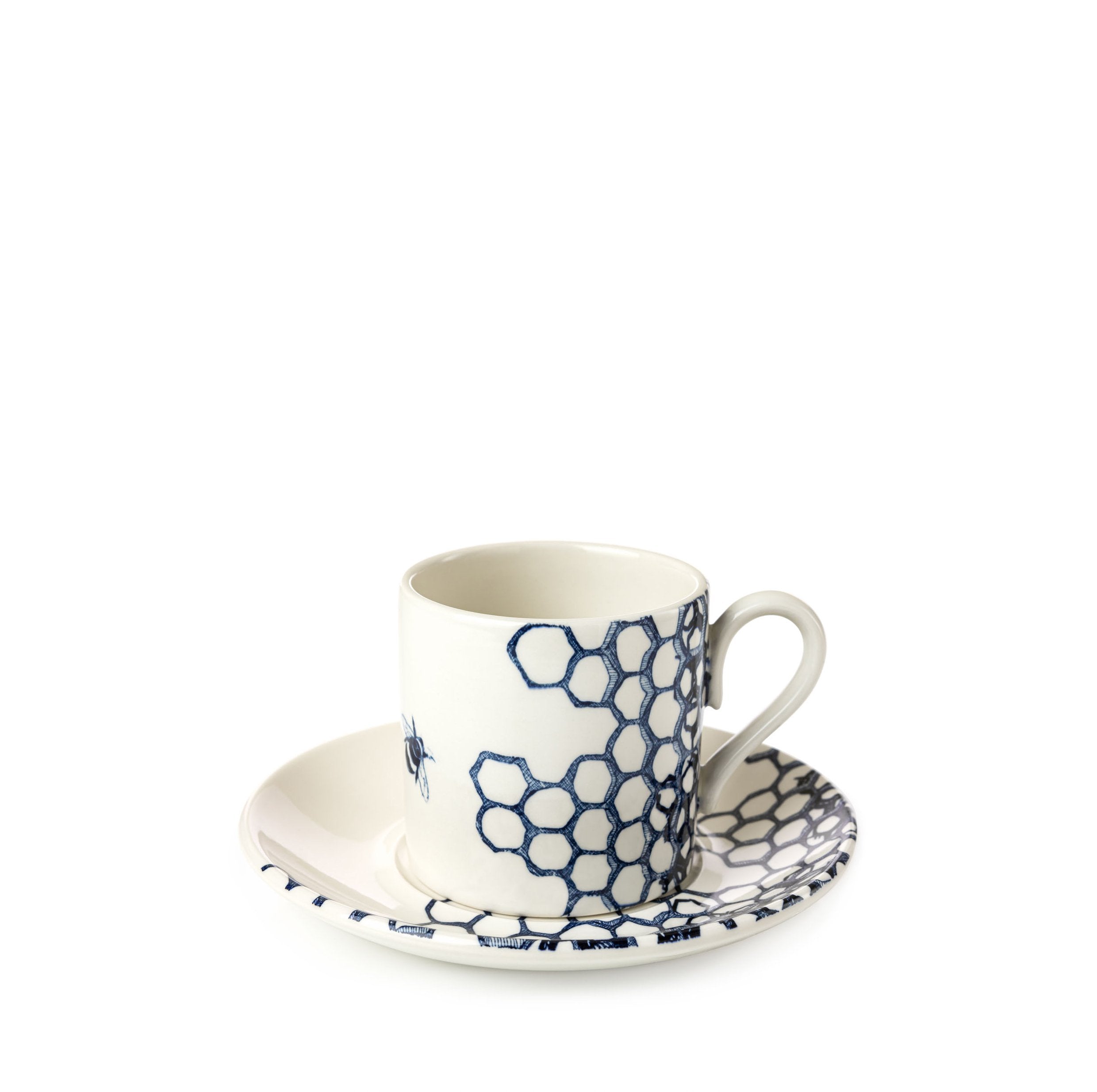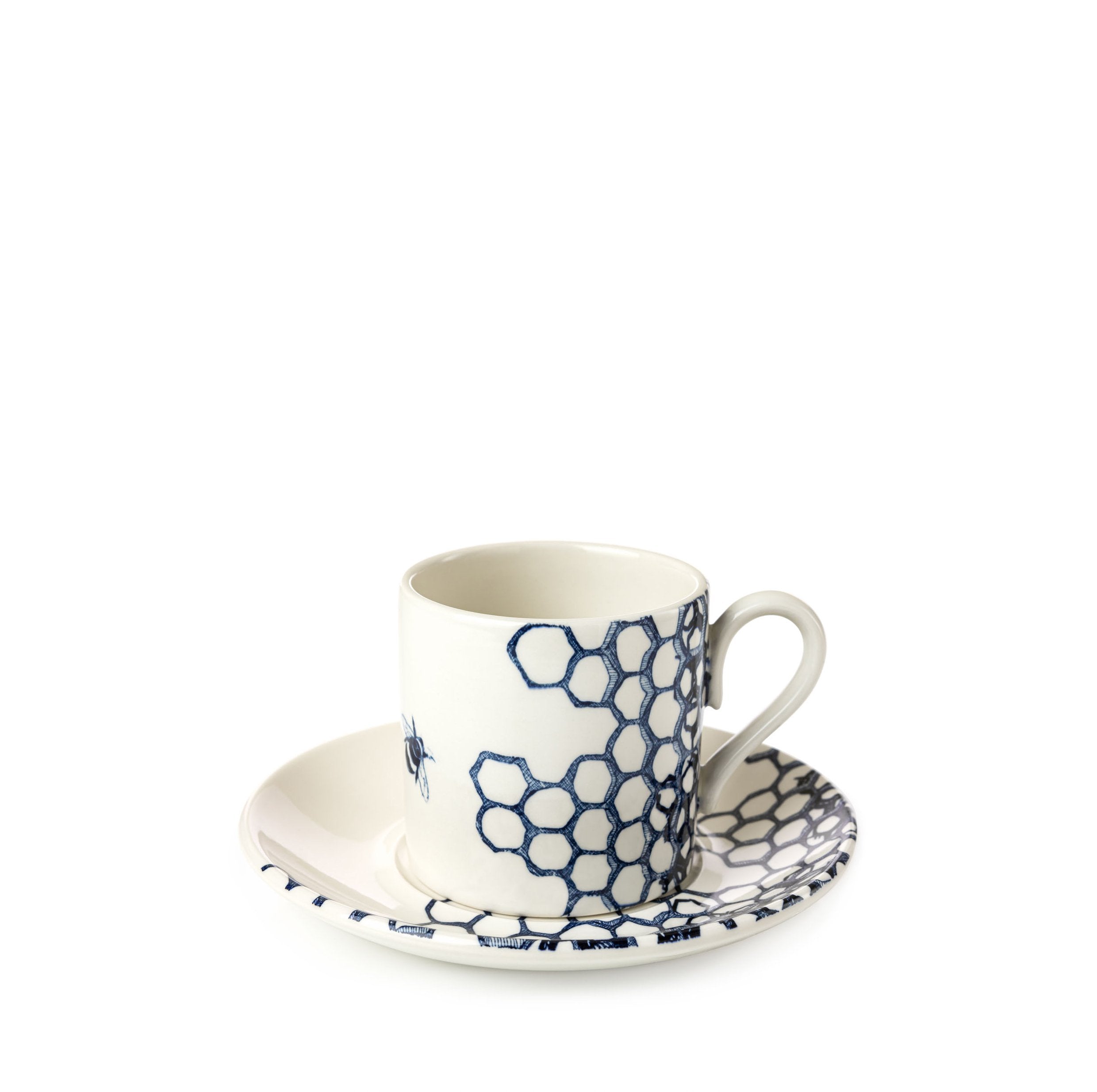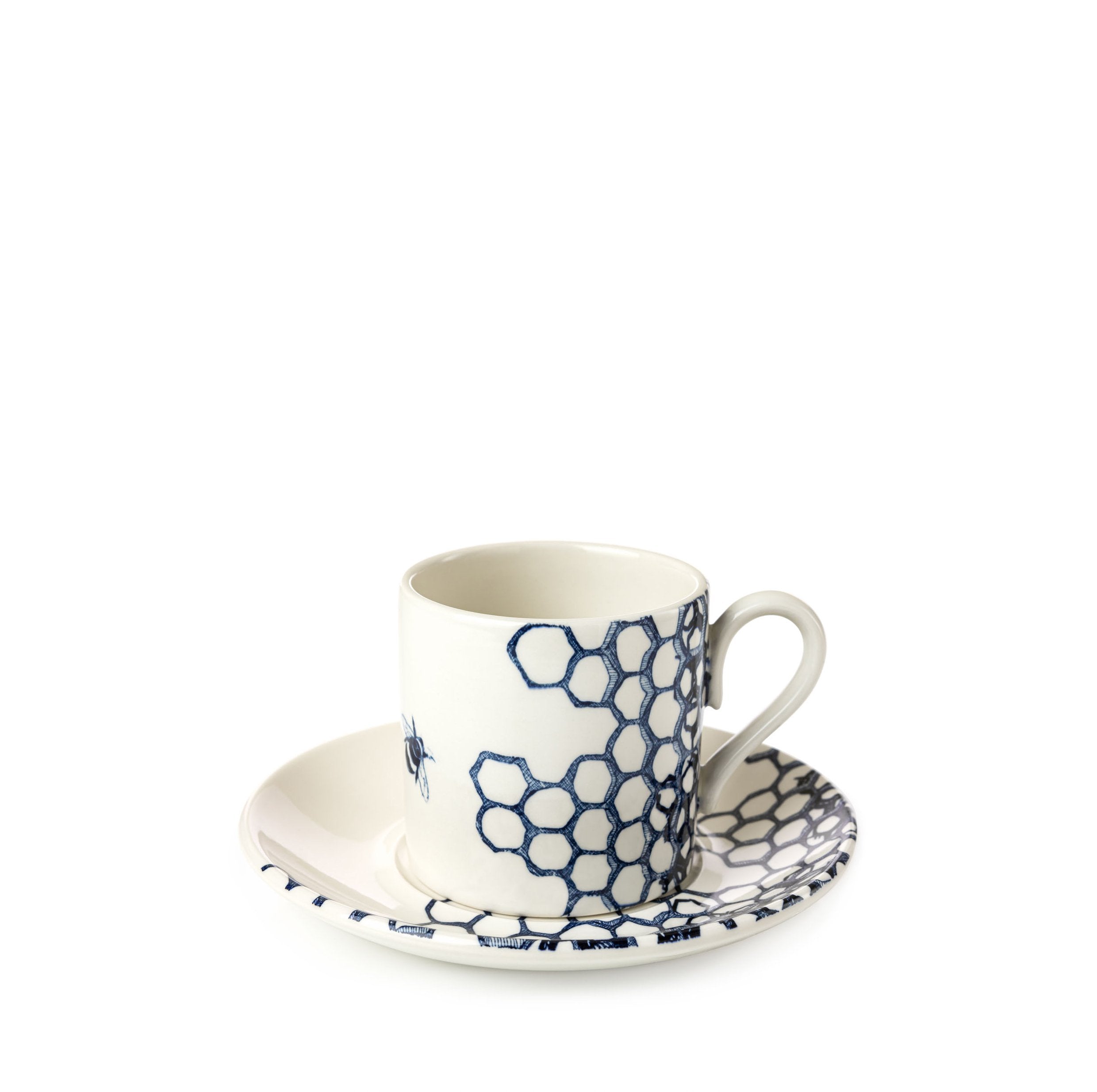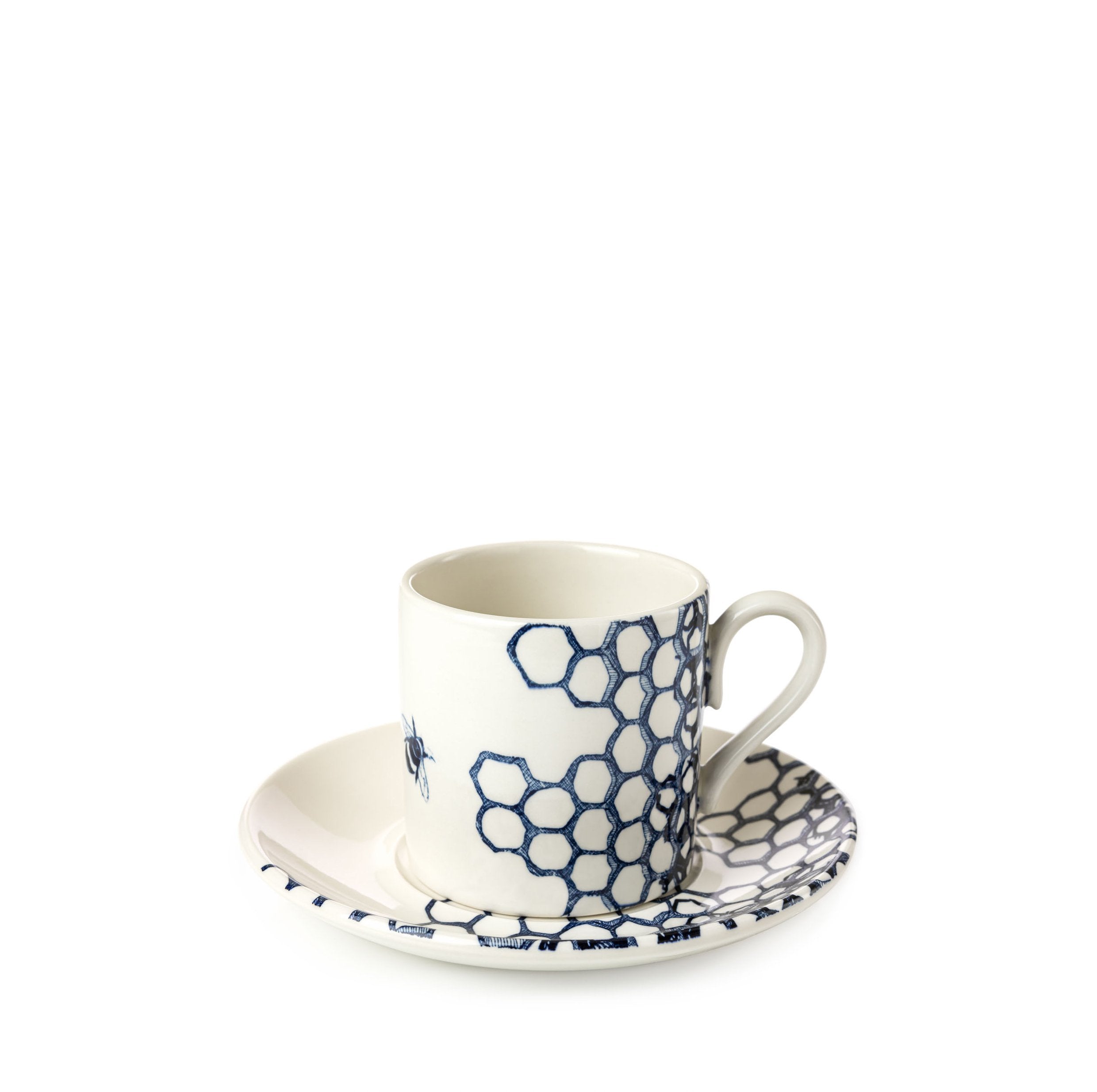 Ink Blue Pollen Coffee Can and Saucer
Ink Blue Pollen
Introducing the first new Burleigh design in a generation. Pollen is an unequivocally industrious and productive pattern. The geometric honeycomb backdrop is interspersed with bees, the great symbol of industry. Each bee is placed according to the whim of the decorator, emphasising the hand decoration method and imbuing each piece with energy and personality.
Pollen is a 'hybrid' pattern design, the first of its kind. An asymmetric design has never been developed before and this forms part of Collection One, alongside
Hibiscus
and
Palisade
.
Allow Collection One to be layered into your home with the Pollen Coffee Can and Saucer. Created to be layered and curated, Collection One tells the story of a floral lifecycle. Browse our full collection of coffee cans and saucers for more inspiration on layering Burleigh into your home.
Cast by hand from English earthenware clay at Middleport Pottery
Uniquely decorated by skilled craftspeople with Burleigh's centuries-old technique of tissue transfer printing from hand-engraved copper rollers
 Care advice for your Burleigh ware:
Our products are microwave and dishwasher safe. We recommend using low temperatures and liquid detergents when washing, or alternatively washing by hand and drying with a soft cloth. Unsuitable for oven and freezer use.