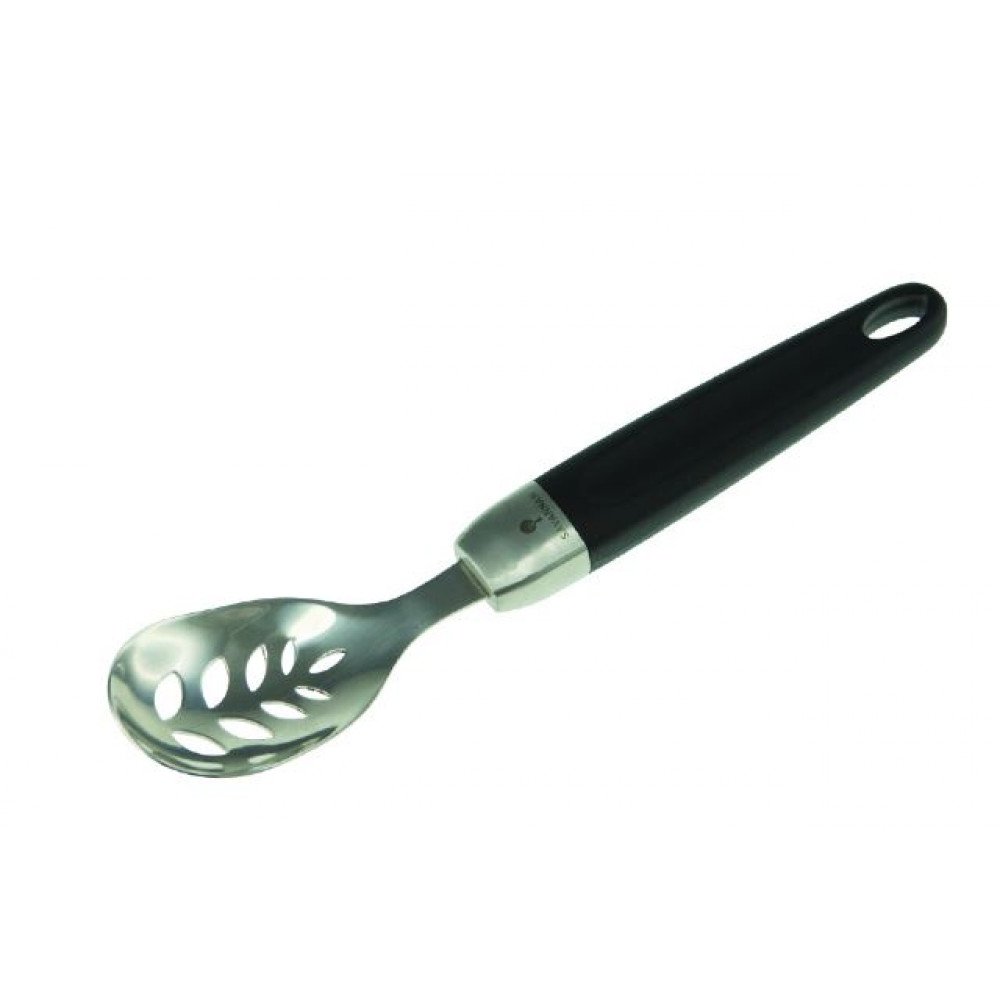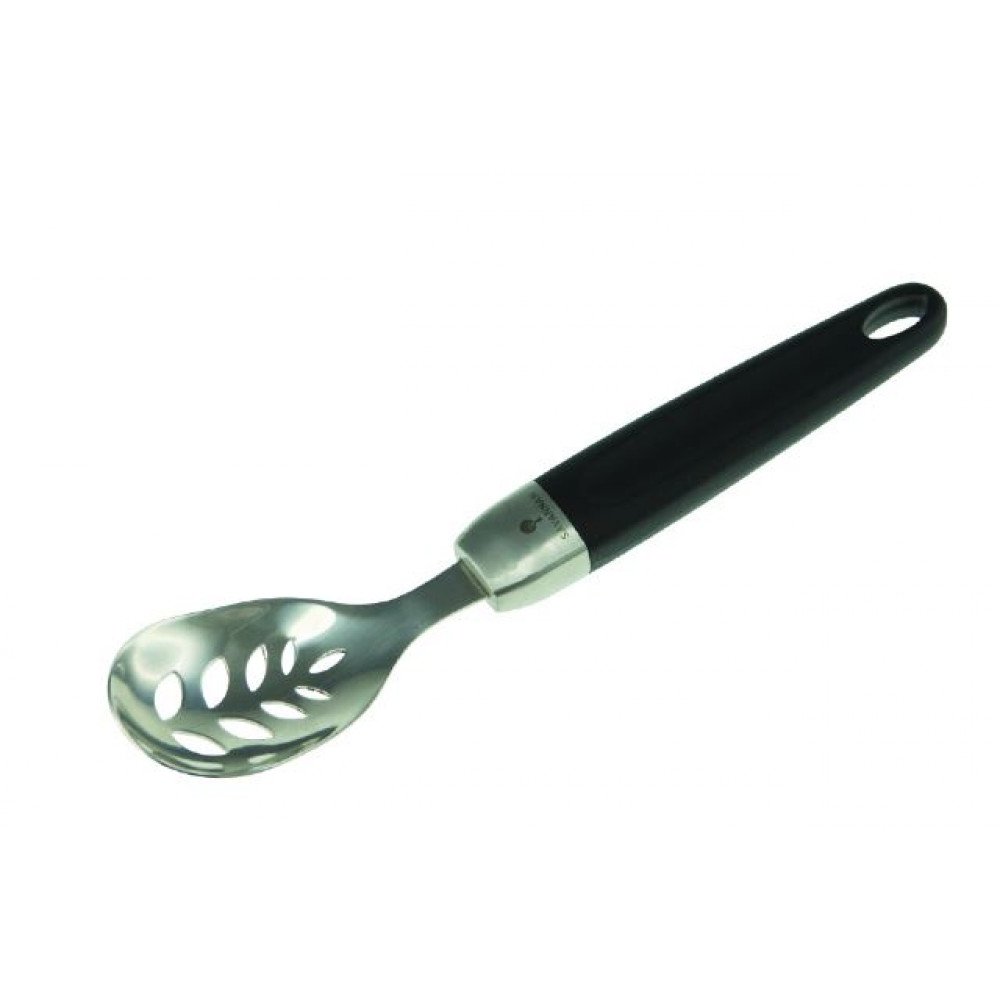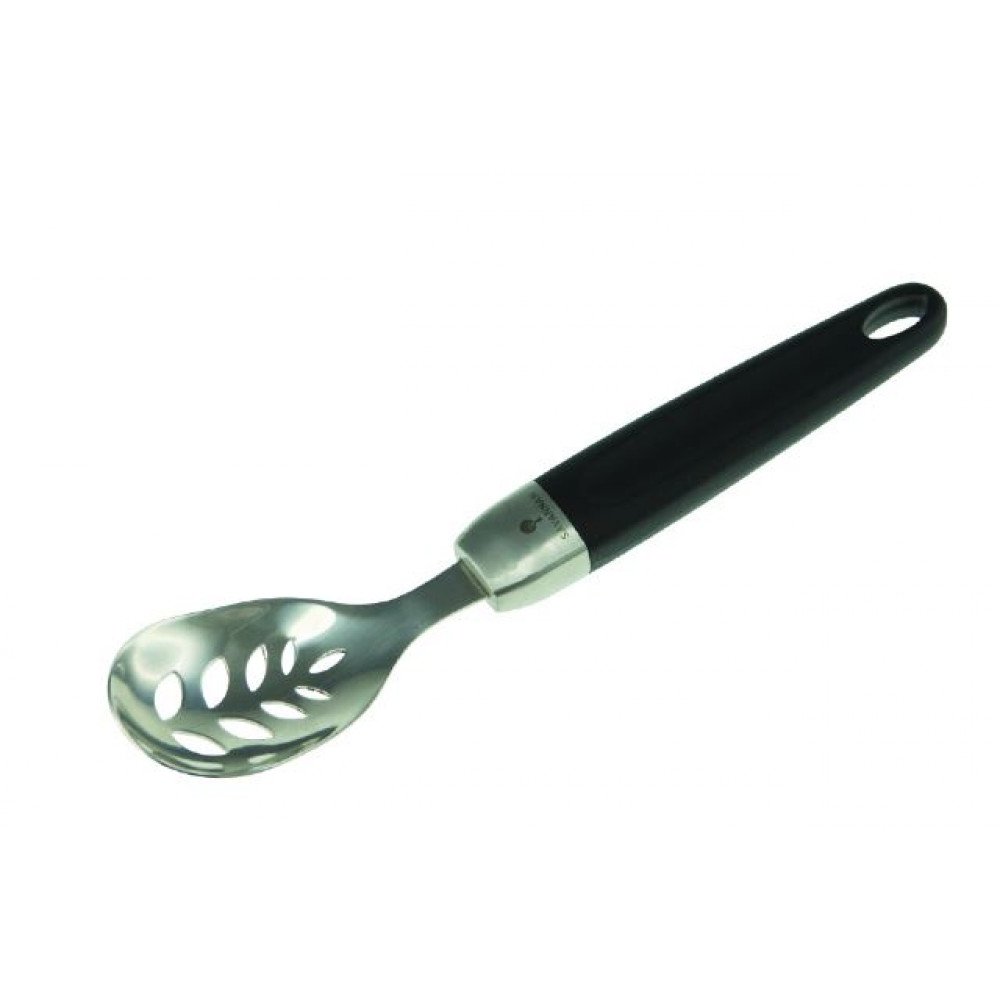 Olive Spoon
Savannah have thought of it all, including this innovative olive spoon, designed to increase speed from jar to mouth!
Featuring an innovative drainage system designed to extract liquids as efficiently and effectively as possible, with holes ranging from small to large, resulting in less mess than ever before.
These holes are multipurpose and are designed to also strip woody herbs such as thyme and rosemary, simply choose the whole to suit the size of the herb and voila!
Designed with a narrow head, ensuring it is easy to get into even the smallest of olive jars yet big enough to collect up to four olives at a time with any sticky hands.
Features:
High quality stainless steel
Satin finish
Ergonomic handle
Drainage holes of various sizes
Narrow head gets into small jars
Easy to clean
Dishwasher safe