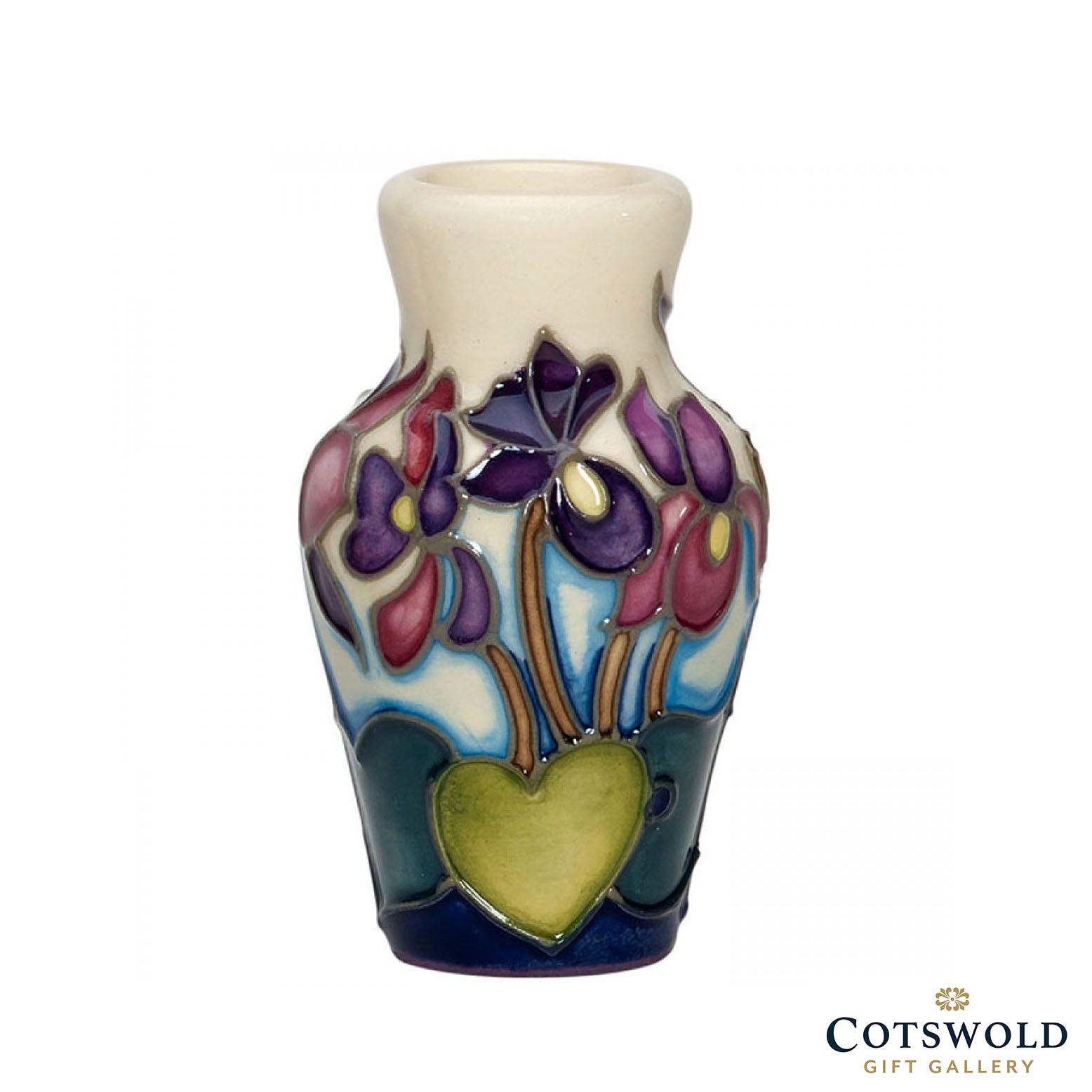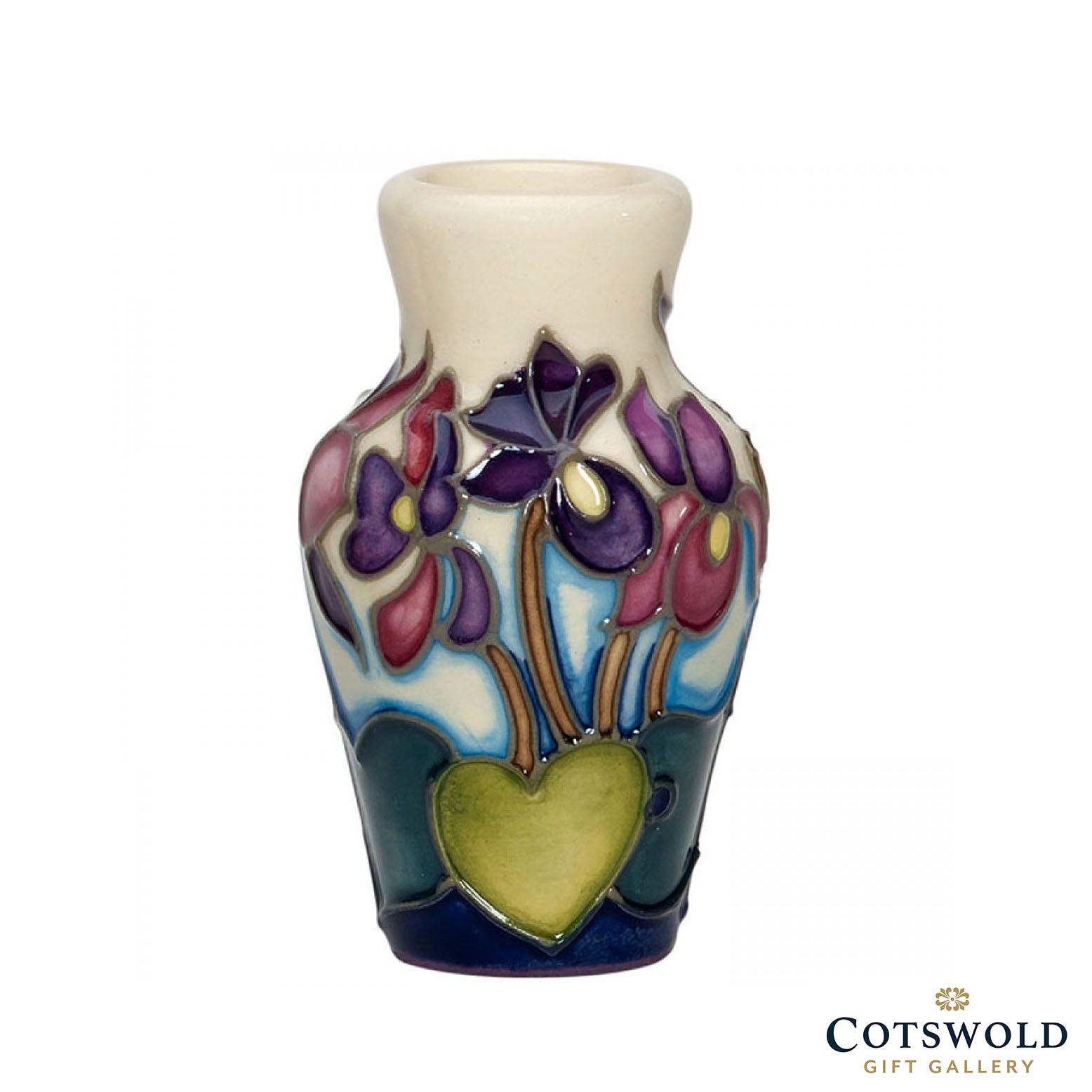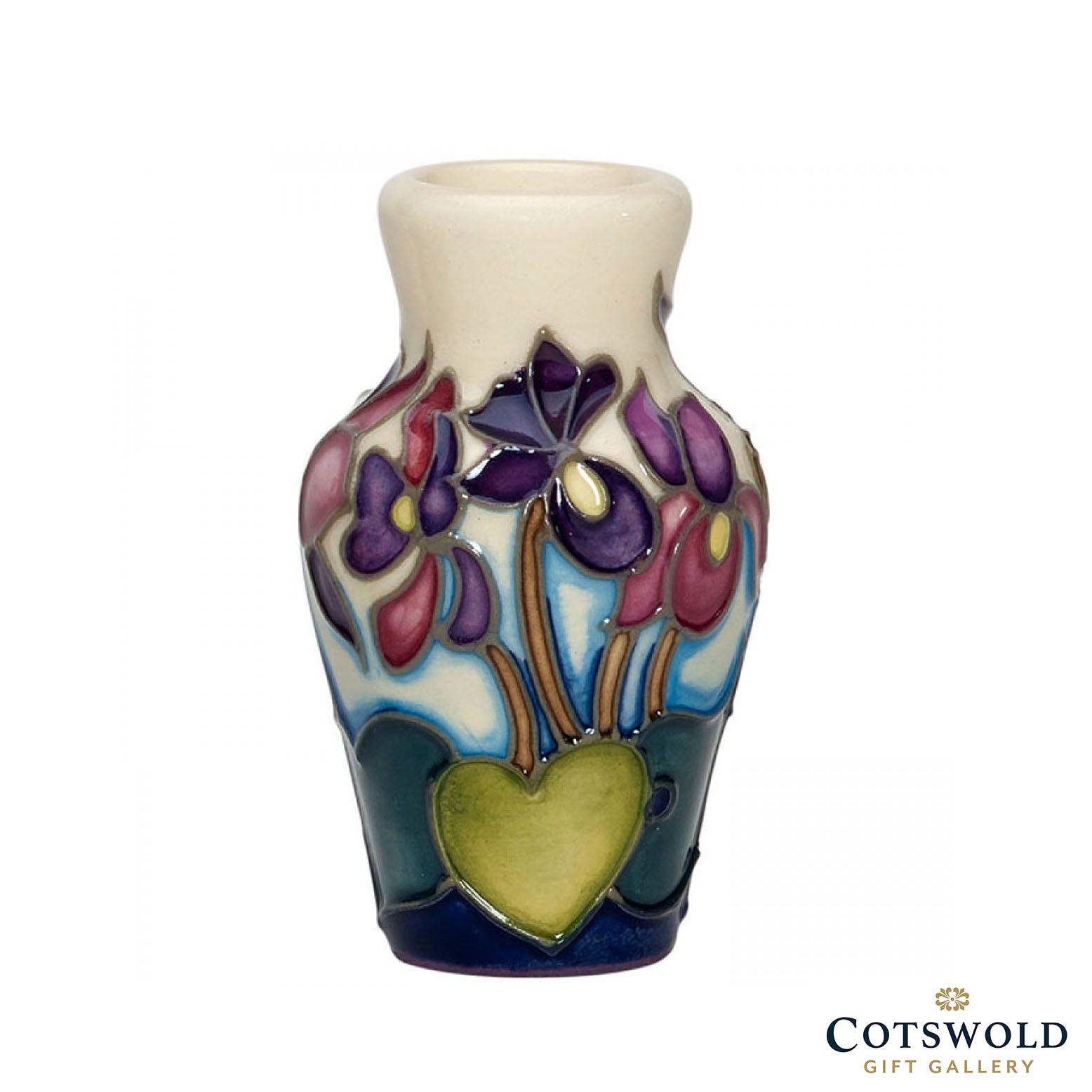 February Violet Vase 23/2
Today Her Majesty, Queen Elizabeth II still regularly takes new Moorcroft designs into the Royal Collection to this day - something about which Moorcroft is justifiably proud.  Such is the reputation of Moorcroft, that many other celebrated people have taken Moorcroft into their homes including Leonard A Lauder, President of the Estée Lauder cosmetics empire, and a man who has one of the largest Moorcroft collections in the world: former US Presidents and British Prime Ministers, famous actors and singers. 
The quality of Moorcroft design and the artistic skills of its workforce means that more than 100 years later, the company is still supplying Liberty of London and today Moorcroft is sold worldwide to an international audience, bring a kaleidoscope of colour to the world.