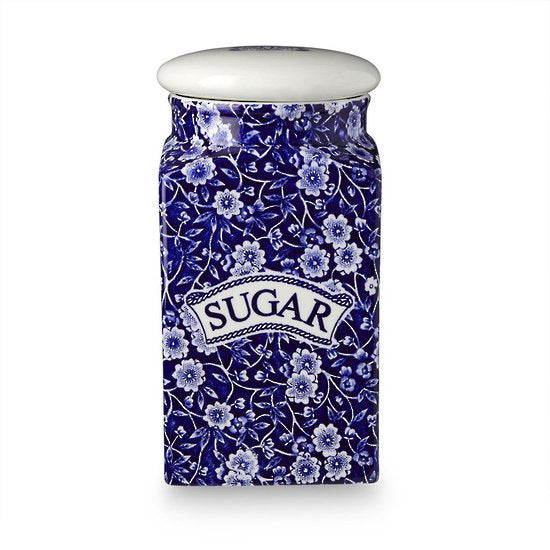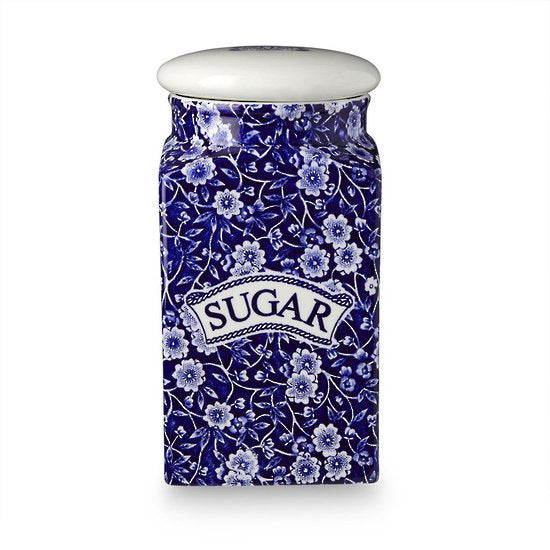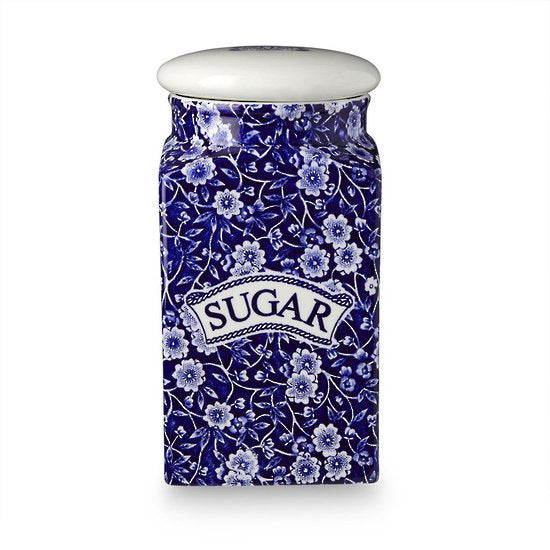 Blue Calico Sugar Canister
A beautiful storage companion, this Blue Calico Sugar Canister is perfect
for storing sugar in style. Keep your kitchen worktop neat and tidy, and add
a splash of colour to your storage system.
Our products are microwave and dishwasher safe.
We recommend using low temperatures and liquid detergents when washing,
or alternatively washing by hand and drying with a soft cloth.
Unsuitable for oven and freezer use.
Height 18cm
Eartherware
Blue Calico
Burleigh's famous deep cobalt blue pattern has been made continuously in our factory for over 40 years. Its popularity continues as ever! Although unique, this pattern was derived from early Victorian patterns which had their roots in Chinese porcelain, representing the spring with fallen prunus blossom onto cracked ice.